Ancient Olympic spirit of peace reigns — for now, anyway
Hang on for a minute...we're trying to find some more stories you might like.
When people think of the Olympics, they probably think simply of a world sporting competition in which athletes win medals for themselves and bring glory to their countries.
But when the ancient Olympics were first held in Greece nearly three millennia ago, the main purpose was to honor Zeus and the truce put in place to halt warfare, allowing athletes to safely travel to the games in the spirit of peace.
A bit of that old-fashioned spirit seems to have been revived in 2018, as a simmering and nerve-rattling war of words and missile tests between North Korea, South Korea, and the South's main ally, the United States — putting the world on edge — seems to have cooled through the power of the Olympiad.
Officials from North Korea and South Korea announced on Jan. 17 that they would march under a unified flag when the Winter Olympic Games begin on Feb. 9 in Pyeongchang, South Korea.
The New York Times called it "the most dramatic gesture of reconciliation between them in a decade."
Additionally, officials announced the countries would field a joint women's ice hockey team, the first time a unified Korean team has ever competed in the Olympics.
"The talks are important because they are a positive indicator for bilateral relations," said Alison Evans, a Korea expert at IHS Markit, a consulting firm.
The move helped to deflate fears about safety leading up to the Games.
"The United States and the Republic of Korea are committed to a safe and successful 2018 Winter Olympic Games in Pyeongchang," White House officials said in a statement.
Although North Korea has a long history of unpredictable and confrontational actions, it would make little sense for North Korea to make a show of force during the Olympics for many reasons.
First, South Korea's show of reconciliation extends beyond the joint ice hockey team. The nation is allowing athletes from the North to train with its athletes, as well as letting North Korea bring delegations, a cheering and performing-arts squads, an orchestra, and media representatives.
Second, the International Olympic Committee is paying for all of North Korea's expenses.
Third, North Korea has largely "won" a public-relations battle with the agreement, leaving little reason to cause a disturbance.
The world can now breathe a collective sigh of relief because 30 years ago it was anything but peaceful in the months before the 1988 Summer Olympics in Seoul, South Korea.
At the time, North Korea lobbied to host a portion of events but the South rejected the idea, leading to violent retribution by the North.
"Pyongyang appears set on attempting to ruin the Games," CIA analysts said at the time.
On Nov. 29, 1987, North Korean agents bombed Korean Air Flight 858, killing 115.
"We believe that violence perpetrated by North Korea is the highest security threat to the Games," CIA analysts said in another assessment.
There was widespread apprehension that North Korea could potentially do something to echo that terrorist act this year, especially in light of the back-and-forth between leader Kim Jong-un and President Donald J. Trump in recent months.
For the moment, though, peace has settled over the Korean Peninsula. The question that everyone is pondering, however, is this: How long will the peace last once the Olympics and its traditional truce end?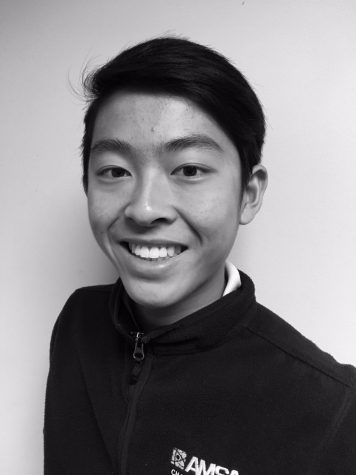 Timmy Wang, Staff writer

Timmy is a sophomore and has attended AMSA since 6th grade. He enjoys playing baseball and basketball.

Timmy's biggest passion is baseball, which...