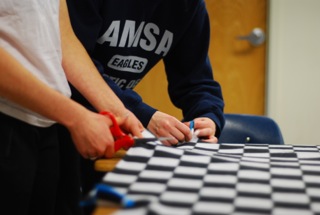 By Aditya Hoque, Correspondent

December 18, 2014

Filed under Features
A group of students all dedicated to one goal: that is what the National Honor Society is. Perhaps surprisingly, the goal for students in the NHS isn't to check off another box on their college applications, and the club isn't about giving them an opportunity to do that. Their goal is helping t...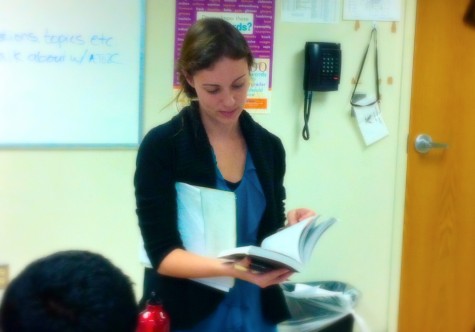 By Samantha Peace, Staff Writer

December 11, 2014

Filed under Features
The bell rings loudly, echoing throughout the school, and talkative students finish spilling into the classroom for another 45-minute period. The bustle and loud chatter coming from every direction does not bother AMSA English teacher Katelyn Natale, however. In fact, it is music to her ears. What...

Loading ...
Scoreboard
Tuesday, February 6

Varsity Boys Basketball

AMSA 61 - Parker Charter 30

Tuesday, January 30

Varsity Boys Basketball

AMSA 75 - Keefe Tech 63

Tuesday, January 30

Varsity Girls Basketball

AMSA 45 - Assabet 29

Friday, January 26

Varsity Boys Basketball

AMSA 48 - Bay Path 74

Friday, January 26

Varsity Girls Basketball

AMSA 48 - Bay Path 44

Tuesday, January 23

Varsity Girls Basketball

AMSA 26 - Blackstone Valley Tech 34

Tuesday, January 23

Varsity Boys Basketball

AMSA 63 - Blackstone Valley Tech 44

Thursday, January 18

Varsity Boys Basketball

AMSA 93 - Keefe Tech 67

Tuesday, January 16

Varsity Boys Basketball

AMSA 71 - Nashoba Valley Tech 34

Tuesday, January 16

Varsity Girls Basketball

AMSA 48 - Nashoba Valley Tech 14