Fantastic Beasts is fantastic indeed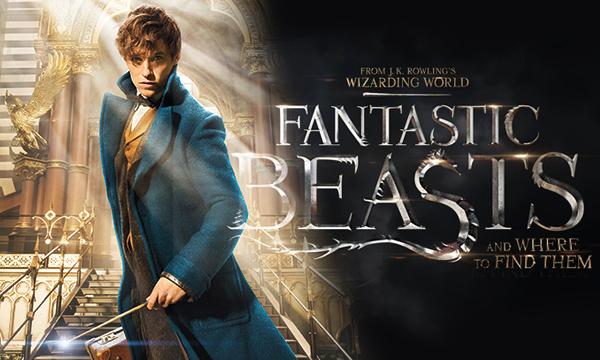 Hang on for a minute...we're trying to find some more stories you might like.
Nov. 18 marked an important day in the Potterhead community. The much-awaited film Fantastic Beasts and Where to Find Them made its theatrical debut in the United States. Potterheads across the nation rushed to big screens to watch the resuscitation of the Harry Potter universe.
And the film does not disappoint. It is fast-paced and involved, with every scene taking a different turn into the new universe of the 1920s American wizarding community. It has led to generally positive reviews from critics and fans alike.
Fantastic Beasts follows the adventures of "magizoologist" and Hogwarts dropout Newt Scamander. Mr.Scamander comes to America with a suitcase filled with magical creatures.
Though he does get through New York City Customs, Newt is almost immediately arrested by Tina Goldstein, an ex-Auror of the Magical Congress of the United States of America (MCUSA).
Not long after his arrest, Mr.Scamander accidentally trades suitcases with "no-maj" (someone incapable of magic) Jacob Kowalski. From here, chaos ensues and Mr.Scamander's beasts are let loose in the city, leaving destruction in their wake.  
Mr. Scamander and Tina are thrown together in a desperate attempt to save the city from eradication and the wizarding community from exposure.
Many Potterheads were distraught over the ending of the Harry Potter series. Fantastic Beasts, however, is not a continuation of the series but a series in and of itself. As described by J.K. Rowling, Fantastic Beasts is a prequel.
As a prequel, the film comes with its own disadvantages. Taking place in a new era and country, the film has to spend significant time explaining things to viewers.
British actor Eddie Redmayne plays Newt Scamander and captures the novelty of the character. Potterheads merely know Mr. Scamander as the author of the Hogwarts textbook, Fantastic Beasts and Where to Find Them. The film delves deeper into the character and his motivations, a part that Mr. Redmayne plays extremely well.
He makes sure to keep the shyness of the character and the nervousness of the character in his portrayal, but also does not forget to convey that Mr. Scamander is a strong and capable individual despite his past.
Especially during the scene in which Mr. Scamander is trying to capture an escaped "erumpent," Mr.Redmayne puts his all into performing the mating dance in order to safely recapture the beast.
Though it was expected to be a light-hearted film, it certainly has a classic J.K. Rowling creepy twist. The story takes place during a time when the dark wizard Grindelwald is in full swing. As a result, wizarding communities across the world are on high alert.
The extent of Grindelwald's attacks and their effects on the American wizarding community are most extraordinarily felt when the relationship between characters Percival Graves and Credence is analyzed.
Graves is constantly seeking Credence to provide him with information, even offering to teach him how to use his magic if he gives him the information he needs.
Credence is a member of the Second Salemers, an organization in New York City that aims to educate society about the existence of wizardry and witchcraft and exterminate all wizards and witches in the city.
Credence is a member not by choice but by necessity. The head of the organization, Mary Lou Barebone, adopted Credence in order to have more children to spread the message. The problem with the arrangement, however, is that Credence is a wizard.
Credence does not know this at the time and when he later discovers his powers, Graves comes to "help" him. Though he is an official in MCUSA, Graves goes behind Madame President's back to locate a local "obscurus," a dark and parasitic magical force that holds a young child as its host.
Credence, desperate to get out of the abusive hands of Mary Lou, agrees to help Graves find the child. Unbeknownst to either of them, Credence is the obscurus.
Ezra Miller's performance as Credence is by far one of the best performances in the film. He perfectly captures the naivety, anger, curiosity, vulnerability, and fear that Credence carries with him wherever he goes. Though his role is small in the series, his performance definitely stands out.
Colin Farrell's performance as Percival Graves is another outstanding turn. He somehow manages to portray Graves as a team player in front of MCUSA, and manages to do a complete shift in demeanor when he has to play the dark side of Graves in scenes with Credence.
Though Fantastic Beasts has an amazing cast, it is Katherine Waterston's performance as Tina Goldstein that is somewhat disappointing. Her performance is not as natural as it should be, especially when expressing extreme emotion. Every expression and emotion expressed seems to be somewhat forced and unnatural.
On a positive note, there was no book on which to base the screenplay, leaving whatever story concocted by the screenwriters to be all there is. The audience could not be disappointed in the adaptation.
The film is definitely worth the watch, with a great cast, a fast-paced plot, and imaginative creatures. It definitely leaves the audience wanting more.
Ms. Rowling did not disappoint in her newest adventure, and she promises much more for the next four movies in the series.

About the Writer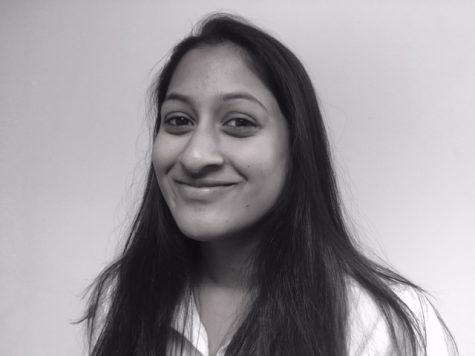 Jyotika Vallurupalli, Co-editor
Jyotika is a senior, and hopes to enjoy her final year at AMSA. She thoroughly enjoys speaking and having a spirited debate, which is shown in her passion...