Five finalists, but no winner in principal contest
Hang on for a minute...we're trying to find some more stories you might like.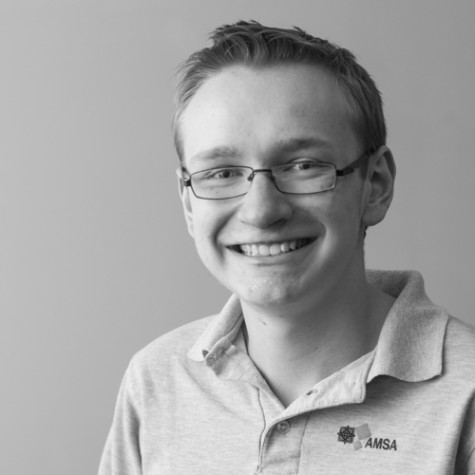 More stories from Chris Ludlam
When I hear the word "finalists," I imagine that there will soon be a winner. A final person will finish above the rest and receive the prize.
And yet, twice now AMSA has declared a host of "finalists" for the vacant principal job, and twice now no "winner" has been declared.
Interim Executive Director Dr. Mary Ann DeMello informed the AMSA community in an email on Feb. 28 that she decided against hiring either of two finalists in the second search for a permanent principal. That means AMSA will probably be without a principal for the rest of the school year.
Frankly, the indecision irks me to no end.
Dr. DeMello knows that AMSA is in dire need of a principal, not least because Vice Principal Rick Porter has been an interim appointment for two years, he did not plan to return this year, and he will not return next year. AMSA is very lucky he has continued to help.
And she still didn't hire someone.
I talked with Dr. DeMello regarding her choice, and the main point she brought up was how it would've been easy to pick someone—but it also would've been wrong.
"It would have been easy to hire a principal right now," Dr. DeMello stated. "But I let the process have integrity; I paid attention to the feedback that came from all the stakeholders. […] It's not just based on what my impression is."
With his recent reaction to a cyber-bullying issue at his current high school in Winchendon, which has caused much debate, I understand why Joshua Romano, principal of Murdock High School, wasn't selected. This was not the only reason he wasn't chosen, though.
"There was no single aspect of a candidate that made the decision," Dr. DeMello said.
However, I see no reason why Dr. Christopher Lord was not chosen. He has an excellent background, with both students and parents from previous high schools speaking positively of him. Evidence suggests he left Andover High School in December because of political considerations, since no principal lasted longer than Dr. Lord's two and a half years under Andover's current superintendent.
Dr. DeMello said to me that she wants the right people that match the needs of the place, and it needs to feel right. Well, I don't know what went on behind the scenes, but I do feel that Dr. Lord fit that description quite well from talking to him and listening to him.
I sympathize with students who have to come back here in the fall. I remember the chaos when I was in 6th grade. Our principal at the time left in the middle of the year due to family matters. It was disconcerting having our principal leave in the middle of things, especially since it was my first year at a young school.
As a senior, I know that I will be gone next year and I won't have to worry about AMSA's administration issues. Frankly, I am glad about that.
But it disappoints me seeing the school that I have called my home for almost seven years be in a tumultuous state. Current 6th graders have no one to call their principal, and they probably won't for the rest of the year. Who knows how long it will be before they have their first principal at AMSA?
The only positive spin I can put on this is that the decision may be based in part on Dr. DeMello being only the interim executive director. She is in the awkward position of picking a permanent principal when she isn't necessarily permanent, although she is applying to be the permanent ED.
Dr. DeMello agreed that it was a factor.
This whole system confuses me, how a person "on the clock" can pick someone else to come in permanently in a position of such importance, so I am glad Dr. DeMello shares this thought with me.
But that is the only reason I can think of that a principal wasn't picked. There are a host of other reasons why a principal should have been picked, and I am disappointed that none have been picked out of, now, five "finalists."
The term "finalists" being used very loosely.

About the Contributors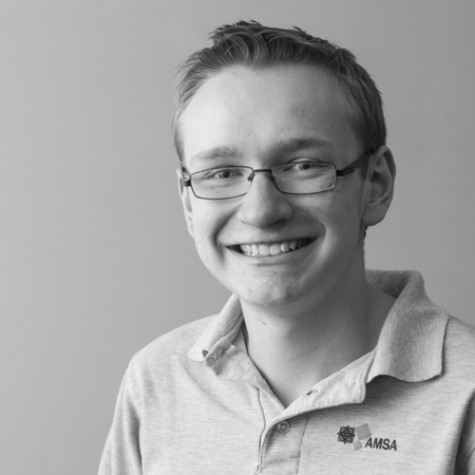 Chris Ludlam, Opinion Editor
Chris Ludlam, more commonly known around AMSA as Ludzy, is part of AMSA's Class of 2015. He has attended AMSA since 6th grade. He plans to study either...