Gun violence in America: When will it end?
Hang on for a minute...we're trying to find some more stories you might like.
How much is a life worth? A light disappears from the world when a life is extinguished—an innocent flame cut short.
This year alone there have been 311 verified mass shootings in the United States, according to the Gun Violence Archive. The actual number may be higher—the organization documents only independently verifiable mass shootings, which are defined as incidents in which four or more people are either injured or killed.
The GVA claims that 12,405 Americans have been killed this year—12,405 lights extinguished by the whistle of a bullet. Among that startling number are 3,101 children.
When, voices around the nation ask, will it end?
After the 1999 massacre at Columbine High School in Colorado, America cried out: "Never again." But the cries were for naught, for the mass shootings continued, including the worst in American history (32 dead) at Virginia Tech University in 2007.
After the 2012 shooting in Aurora, Colo., America cried out: "Never again!" But the cries eventually fell silent, for more innocent American lives were cut short.
After another school massacre, at Connecticut's Sandy Hook Elementary just five months after Aurora, America once more cried out: "Never again!" But it was as if the cries went unheard, for the violence continued.
And there are more, much more. Even while this piece was being written, two more: Savannah, Ga., and San Bernardino, Calif.
Never again?
"It's become almost disturbingly formulaic in how these tragedies play out in the media and in society," said Dr. Anders Lewis, chair of AMSA's history department. "There are candlelight vigils, politicians make a few statements, then it just kinda disappears in the news until the next one happens."
What has become increasingly apparent is the clear lack of a national conversation and an action plan to save American lives. This indecision ensures that countless more Americans will lose their lives.
How many more must die before something is actually done?
"It's crazy that we've had that many mass shootings and no consensus on how to deal with them," AMSA English department chair Martha Richardson said. "It's just appalling."
Yet finding a remedy to the problem has proven nearly impossible. American society is becoming increasingly polarized between two camps: pro-gun rights on one side, gun-control advocates on the other, with both sides viewing the opposition as inherently wrong, and perhaps even morally corrupt.
On Dec. 18, 2012, then-CNN host Piers Morgan openly demonstrated his animosity toward the pro-gun lobby on his television show Piers Morgan Tonight when he said to Larry Pratt, a pro-gun advocate: "You're an unbelievably stupid man, aren't you?" Mr. Pratt's response to Mr. Morgan was no better: "It seems to me that you are morally obtuse. You seem to prefer being a victim to being able to prevail over the criminal element and I don't know why you want to be the criminal's friend!"
Perhaps there is a way to facilitate meaningful discussion. A good place to start is whether guns themselves are the problem.
"When I see another human being kill another, I don't so much focus on what weapon they chose to kill [with], but the motive for why, and how society reacts to their right to murder another person," AMSA math teacher Tom Azeredo said.
What, then, is the motive for mass shootings?
There are a plethora of reasons, including poor economic conditions, mental health issues, and violence, explained Mrs. Richardson.
"Even social media, with less face-to-face interaction, has allowed people to live in their own fantasy worlds," she said.
As people become more and more desensitized to violence and distanced from it, individuals who feel alienated may move toward violence as a means of reacting to that alienation.
"They want their names to be remembered, even if it's a bad context," AMSA senior Krithi Gopalan said. "It's the state of emotional distress."
Society today is becoming increasingly coarsened, according to Dr. Lewis, with a rise in exposure to violence in video games and the media, which some argue contributes to the immense number of killings.
The only solution to that is to "make a better environment in society," AMSA senior Davepriyan Gunaratnam said. Yet, "it's very difficult to change someone's mind or beliefs. And that's something the government can't directly control, but the entire country has to improve."
In addition to questions about desensitization to violence in society, it is not uncommon to hear questions about psychological and mental illness after mass shootings and its correlation to gun violence.
"I think we need to focus on the environment of those who are mentally ill," Davepriyan said. "It's a difficult question, too, because people have been dealing with mental illness for many years."
According to the National Alliance on Mental Illness (NAMI), roughly 4.2% of Americans suffer from severe mental illness that "substantially interferes with or limits one or more major life activities" in any given year. Perhaps even more alarming, NAMI projects that 21.4% of Americans aged 13-18 will experience a severe mental disorder during their lifetimes.
"I would tend to believe the psychiatric issues [are the most significant] root of the problem," said Dr. Lewis, whose wife is a psychologist. "We need to do a far better job identifying those people and giving them the care they need. This would mean much more political understanding, funding, and support for the psychology community. It would also mean basic things like more beds in hospitals so people aren't turned away, and discussion among leaders about this issue."
To further complicate things, the problem extends beyond funding to a fundamental question of legality. What can America do within the bounds of its Constitution to ameliorate the violence?
Despite a desire to help the mentally ill for the safety of the nation, taking legislative action to ensure it happens raises questions about civil liberties, according to Dr. Lewis.
"Can you confine them against their will?" he asked. "Take them from their homes?"
Some believe that this infringes upon the very liberties and freedoms that the nation was founded upon.
This debate was reignited after the Sandy Hook shooting, when 20 children and six adults were murdered. The shooter suffered from mental illness. ABC News reported that the shooter's brother told authorities that the shooter was "autistic, or has Asperger's syndrome and a 'personality disorder.'"
A report by the Connecticut Office of the Child Advocate determined that the shooter's parents ignored his mental illness, leaving him untreated for years before the shooting.
The Coalition to Stop Gun Violence reported that the Sandy Hook shooter used firearms owned by his mother, and thus he never had a background check and was never prevented from gaining access to guns.
Others argue, however, that focusing solely on mental illness oversimplifies a much more complicated problem.
Mental Illness, Mass Shootings, and the Politics of American Firearms, a study conducted by Dr. Jonathan M. Metzl and Dr. Kenneth T. MacLeish in the American Journal of Public Health, concluded that although mental illness is indeed a factor in the gun violence seen in society, it does not capture the whole picture and "that notions of mental illness that emerge in relation to mass shootings frequently reflect larger cultural stereotypes and anxieties about matters such as race/ethnicity, social class, and politics."
It suggests the actual number of violent crimes committed by mentally ill people in possession of firearms is much lower than commonly perceived.
"Only 3 to 5 percent of American gun crimes involve 'mentally ill shooters'—a prevalence lower than in the general population," the study said.
Another study, conducted by Dr. Liza H. Gold and titled Gun Violence: Psychiatry, Risk Assessment, and Social Policy, was published in the Journal of the American Academy of Psychiatry and the Law. It agreed with Dr. Metzl and Dr. MacLeish's findings, but only in that the rate of gun crimes due to mental illness— but not gun violence—is lower than perceived by the public.
"When discussing gun violence, the public and media seem unaware that the real link between mental illness and guns is suicide," Dr. Gold wrote. "Firearms are the most common method of suicide in the United States. […] Firearms have accounted for 50 percent or more of all deaths by suicide and for almost twice as many suicides as homicides."
Finding the root cause of gun violence seems just as impossible as resolving it. There has been study after study, but simple explanations are elusive. For every report condemning mental illness as the root cause, there is another saying just the opposite.
Gun violence proves to be a more complex issue than meets the eye, and requires a solution that is able to somehow reconcile a wide array of motives with a vast range of perpetrators.
Will the nation ever see the day when its citizens are not under the constant threat of gun violence? What can America ultimately do to remedy the problem?
The second part of this story will appear Sunday, focusing on potential solutions.

About the Writer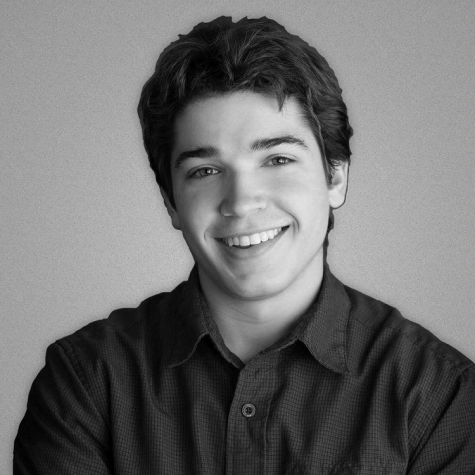 Raphael Cohen, Co-opinion editor
Raphael is a senior fascinated by innovations across many different fields of studies. He enjoys using computer technology to enhance the language of storytelling...