Hollywood sequel formula is hype, big trailer, big names, no plot, repeat
Hang on for a minute...we're trying to find some more stories you might like.
How many times can a person go to a movie theater, pay for a ticket, and see the same boring, unoriginal plot over and over again?
I mean the first movie was probably great, the second was all right, the third was pushing it, and after that? Ridiculous.
So many big franchises, popping up everywhere, with hefty names as bait for fans. Movie companies create sequels or spin-offs to popular blockbusters, cut epic-looking trailers, promote them to kingdom come, and earn crazy amounts of money from just the hype.
Is this fair to moviegoers at all?
When I go to see a movie, I'm expecting an original plot, good characters, and pleasing visuals. Do I get that? Most of the time, no.
This was exactly the case when Transformers 4: Age of Extinction came out in 2014.
The first film was good. It was something new, exciting, and action-packed. The second one was okay, but already it was starting to feel a little unnecessary. The third one was definitely unneeded, but we all went to see it because, well, it'd wrap up a trilogy and then we could all go home and rest easy, knowing that the world had been successfully saved for the third time.
And then Transformers 4 was announced, and my only thought was: Why?
But, of course, I had to go see it. What if something totally unexpected and mind-blowing happens? What if there's some new and interesting development of my favorite characters? And besides, the trailer looked decent, so why not?
Well, nothing unexpected or mind-blowing happened and there was no interesting development. As should have been expected.
The film was full of plot holes, flat characters, and boring explosions. Yeah, that movie made even explosions boring!
It averaged an unsurprising 18 percent "fresh" rating on Rotten Tomatoes, a website devoted to compiling film reviews, and yet still managed to make $1.104 billion at the worldwide box office. It ranks as the 16th highest-grossing film of all time.
Compare that to something like Interstellar, which came out the same year, won a visual effects Oscar, was critically well received, had an intriguing plot and complicated characters, yet only grossed $675.1 million worldwide.
Does that seem reasonable at all?
So, yeah, 16th highest-grossing film of all time. And all of that just because of the title. Because, come on, it's Transformers. Who isn't going to go see that? And that, folks, is exactly what Hollywood is counting on.
They're using the weight behind the name of a blockbuster to make insane amounts of money, but they don't deliver on the content.
A similar thing happened in 2011, when Disney decided to reboot the Pirates of the Caribbean franchise by adding a fourth installment. The movie's plot was downright preposterous, but still earned Disney $1.045 billion, again largely because of name recognition.
And now–brace yourself–they're making a fifth one. Despite the 32 percent rating on Rotten Tomatoes and even lower ratings on other aggregate review sites for the fourth one, another movie in the Pirates of the Caribbean franchise is due in the summer of 2017, as if the fifth time's the charm.
Major movie studios use the titles of these blockbusters to bust people's wallets, but even that would be okay if they just delivered an interesting plot.
But as more and more sequels are released, the more similar they all seem.
For example, everyone was so excited about the new Star Wars film that came out last December, when it was just … essentially a remake of the 1977 original, only with a bigger and "more dangerous" Death Star.
Storylines for all these movie franchises flow together, sometimes borrowing generously from previous films, and characters are flat and severely underdeveloped.
This just isn't acceptable.
So the next time you see a new sequel or a spin-off to a franchise, ask yourself: Is that actually worth seeing? Am I actually going to get what I'm going for?
And if that answer is no, then don't do it. Don't let them fool you–again.

About the Writer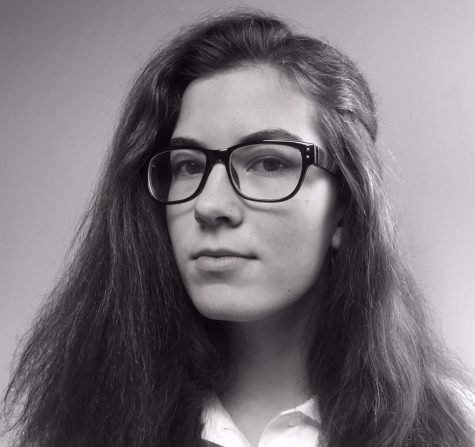 Kate Longinova, Senior writer

Kate is a junior. She loves writing and has done lots of it, especially short stories

and poetry in both Russian and English. She looks up to many...