How can so many students be so culturally insensitive?
Hang on for a minute...we're trying to find some more stories you might like.
One idea for a good time: pretending to be pregnant, wearing gold chains around the neck with hair braided in cornrows, and writing "THUG LIFE" across friends' chests in the spirit of acting "ghetto."
The disturbing thing is, this statement appears to be truth for some Fairfield University students, who hosted a "ghetto"-themed "beach party" on Feb. 20 and did just that. Though most of the evidence has now been deleted from the various social media sites on which it was initially posted, the outrage lingers in and around this Connecticut community and across the broader world.
"The fact that there was even an idea to dress as 'ghetto' is an intrinsically perverted issue," Joe Harding, a Fairfield University junior from Philadelphia, was quoted as saying in the Connecticut Post. "When a party has a theme, the participants are expected to wear a costume. In this case, the partygoers chose to wear clothing and accessories that portrayed their conceptualizations of what it means to be ghetto. … Ghetto is not a term of endearment."
With cultural appropriation such a hot topic, it may seem surprising that such a thing could occur. Yet this sort of happening is not as rare as one might think. College campuses are rife with inappropriately themed parties.
In 2012, Penn State's chapter of the Chi Omega sorority came under fire for releasing a picture from a Mexican fiesta-themed party. Dozens of white girls dressed in oversized sombreros with fake mustaches may seem horrific enough, but the greatest controversy was stirred up by the signs they carried, reading "WILL MOW LAWN FOR WEED + BEER" and "I DON'T CUT GRASS I SMOKE IT."
Vice President of the Mexican American Student Association, Cesar Sanchez Lopez, expressed his disappointment in the community on the independent Penn State blog "The Onward State," saying "our country is plagued by a drug war that has led to the death of an estimated 50,000 people, which is nothing to be joked about."
Prestigious schools are not immune. A Kappa Sigma fraternity party hosted at Duke University in 2013 went on as planned despite protesting at the mere sending of invitations—perhaps because the invitations contained such racially stereotypical language as "We look forward to having Mi, Yu, You and Yo Friends over for some Sake. Chank You." You guessed it. The theme was Asian.
AMSA senior Ling Zhang, for one, was appalled to hear about such behavior.
"They're not even differentiating between China, Japan, and Korea, not to mention that Asia also includes western and southeastern Asian countries which most people don't even know the names of," Ling said.
The New York Times reported on a party at Arizona State in 2014 supposedly held to honor Dr. Martin Luther King Jr. on his birthday. With hashtags such as #hood, making up gang signs, and mimicking "black" attire with loose-fitting basketball jerseys, it is probably safe to say that Dr. King would have felt anything but honored.
In an open letter to the fraternity hosting this party, Ja'han Jones, the school's President of the African American Men of Arizona State University, wrote that he was "concerned that not a man stood among you brothers with the foresight to predict the shame such an event would heap upon your organization."
Referring collectively to all those participating in these events, Ling said that "they're not only being racist but completely ignorant of which culture they're demeaning."
The backlash against these sorts of "ragers" is immediate and often severe. In each case, the college releases a statement and conducts an investigation. The institution always makes it clear that it does not condone such behavior and that the involved parties in no way represent the values of the school.
Perhaps the principle "better late than never" applies as these schools make adjustments to school policies to combat internal racism. Yet at the same time, it is concerning that this same thing occurs time and again at universities, each time garnering momentary outrage and then fizzling away.
Few colleges put procedures in place before a scandal threatens their reputation. As they are, ostensibly, institutions of higher learning, perhaps it's past time for such pro-active measures.

About the Writer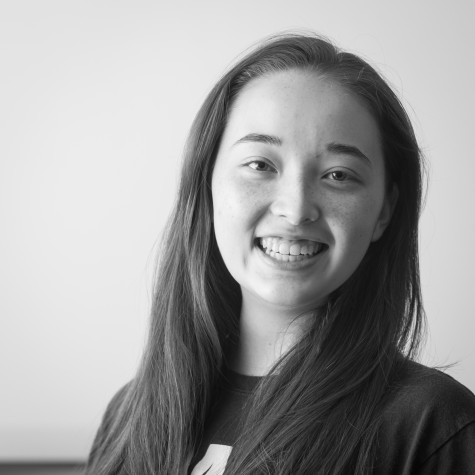 Lexi Ryan, Staff writer
Lexi Ryan is a senior. After teaching herself to read around age 3, she has had
trouble stopping ever since. She has transmuted this love of reading into...