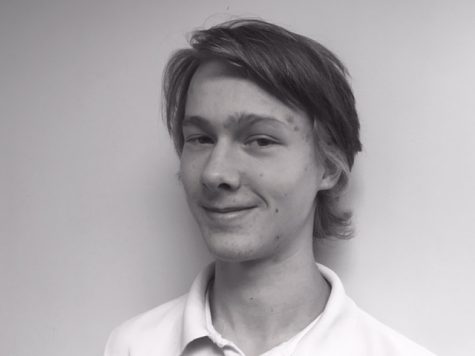 Andrew is a senior who has been at AMSA since the 7th grade. He spends free time, sometimes hours, listening to a variety of music, mostly classic rock. Films and literature interest him, the more original, the better. He looks to attend a liberal arts college, hopefully to study the subjects of American history and English. He continues learning the basics of guitar and piano to further his appreciation of music.


Andrew is laid back and not a heavy talker, unless one of his favorite bands is mentioned, then he will talk for a while. He believes that great musicians can take their instrument, whatever that may be, and make it sound completely different from how people think it should sound.


Whether it's video games or board games, he loves strategy games. Chess in particular is interesting, since it has a premise in which millions of different outcomes can occur. Games can tell a story, as can albums, movies, and books, each with unique takes on the same tale. Similar to the arts, strategy has one goal, but infinite paths.

Andrew Fehribach, Opinion editor
May 24, 2017

Trump and the echoes of Watergate

(Story)

May 08, 2017

Debate over the death penalty

(Story)

Apr 12, 2017

Looking back a half century to the start of musical greatness

(Story)

Mar 22, 2017

Dr. Lewis is the best, maybe only, man for the job

(Story)

Mar 07, 2017

The thin line between sensitivity and censorship

(Story)

Feb 08, 2017

The five best Super Bowls ever

(Story)