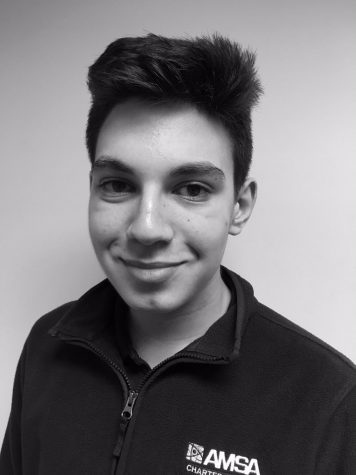 Arthur is a sophomore, and has been at AMSA since 6th grade. He loves playing sports, especially basketball. He has been playing basketball since age 5 and he hopes to play for the school's varsity team in the future.


He wishes to play professional basketball in the NBA for his favorite team, the Boston Celtics. But if that doesn't work out, he wishes to get a job in the engineering field. He has always had a creative and imaginative mindset, building things since a young age. His father is a big part of his life, showing Arthur the wonders of basketball and building things. Hopefully, in a couple of years, you will see him playing basketball on national TV or creating amazing things.


When he's not at school, you can find him hanging out with friends or staying after school stressing about homework and projects. He loves to draw and play video games, especially NBA 2k. Arthur considers The Voice an opportunity that can help him through high school and beyond.

Arthur Pimentel, Staff writer
Jun 07, 2018

Gaining perspective: How a field trip has led to realizations

(Story/Media)

Feb 14, 2018

U.S. troops exposed through exercise app

(Story)

Jan 18, 2018

Here come the Patriots, the most hated team in sports

(Story)

Jan 10, 2018

JFK assassination may remain a mystery for the ages

(Story)