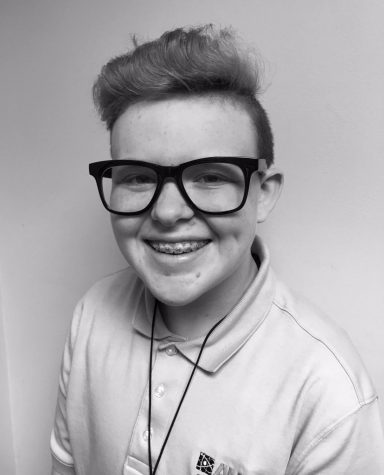 Ash is a freshman who has been at AMSA since 6th grade. He is an advocate for the LGBTQ+ community, as well as a part of the spectrum. He is transgender and has been struggling with it his whole life, but only recently came out to family, friends, and teachers.




He enjoys writing, especially creative fiction, merely to spark interest in his mind for the 30 other story ideas he already has. Ash also enjoys music. He likes older, more classic rock groups such as The Beatles, Led Zeppelin, Pink Floyd, AC/DC, and Journey, but he also enjoys listening to metal, and today's rock music, and has a guilty pleasure for some of today's pop hits. He especially enjoys collecting records and cassette tapes, finding it quite fascinating that they suddenly went out of fashion.




He also enjoys playing guitar and singing, and hopes to make something of it one day. While he is confined to AMSA at the moment, he merely hopes to keep his grades high, and to help spread information through The Voice, making an impact on the community.
Ash Lubin, Staff writer
Apr 23, 2018

How did the year extend all the way to June 26?

(Story/Media)