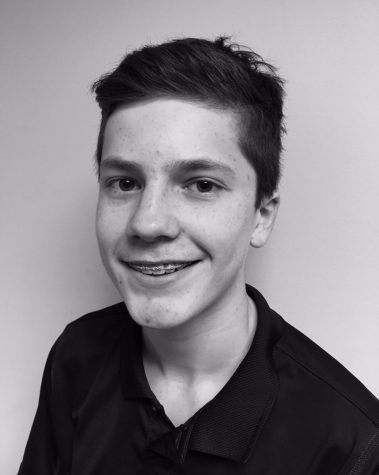 Connor is a sophomore. He has been attending AMSA since 6th grade and enjoys the challenge with which the school provides him. Connor took up journalism in order to share his ideas and thoughts to a wider audience. He especially enjoys writing about sports and sharing his "hot takes."


Connor swims on the AMSA swimming and diving team in the fall, plays basketball and swims non-competitively in the winter, and plays on the junior varsity AMSA baseball team in the spring. His favorite of these sports is swimming and he practices extensively to improve. He has a strong work ethic and is motivated to improve in all of his pastimes.


His favorite subject in school is history and he works very hard to keep all his grades up. Throughout the year he studies and completes all his homework with the main goal of attending college. Connor's dream would be attending the University of Michigan, majoring in sports journalism.

Connor Woodsmall, Staff writer
Apr 27, 2020

The day the Earth stood still

(Story)

Feb 07, 2020

Pros outweigh the cons with AMSA's new schedule

(Story)

Jun 11, 2018

If Browns guessed wrong, Jets and Broncos won the draft

(Story)

Feb 04, 2018

Patriots gunning to repeat as champions

(Story)

Jan 24, 2018

Patriots, as usual, find a way to win the big one

(Story)

Jan 10, 2018

Prediction goes from pure fantasy to startling reality

(Story)