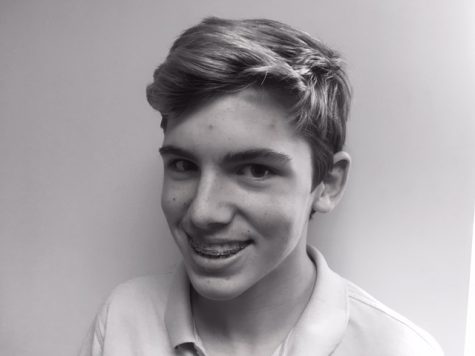 Joe is a sophomore with a personality one would describe as "unique." He is a passionate individual who always tries to find the fun in every situation with his witty and on-the-spot sense of humor.



Joe was born in the United Kingdom. He lived in Leicester, London, and South Yorkshire for the first few years of his life. When Joe was 5 he and his family moved to the United States, to the military town of Groton, Conn. He made his way to Massachusetts in late 2006.



One of Joe's passions is soccer, which he has played from a young age. Today, he plays for the AMSA varsity team, GPS Central Elite team, and is even a nationally sanctioned referee.



Joe has lived with Attention Deficit Hyperactivity Disorder, or ADHD, since being diagnosed in 2008. Joe struggles with the basics of school life, and seemingly simple skills such as focus, organization, and attention are a struggle for him. However, Joe also sees his ADHD as a gift in terms of creativity, spontaneity, and curiosity, and he hopes that these traits will help him throughout his life and in his writing.
Joe Hall, Staff writer
May 23, 2017

Trump and Comey: Where will the journey end?

(Story)

Apr 11, 2017

Arena leads U.S. men's soccer resurgence

(Story)

Mar 24, 2017

It's now or never for U.S. men's soccer

(Story)