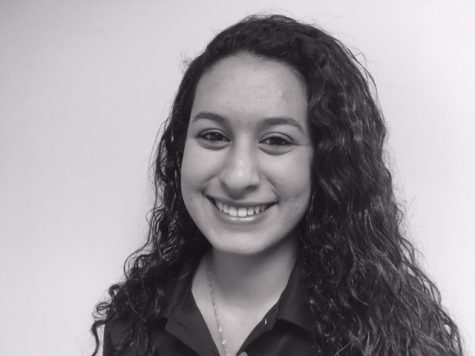 Marianne is a senior and has been at AMSA since 6th grade. During her final year at AMSA, she wanted to leave her mark, and she couldn't think of a better place to do it than with The AMSA Voice. Marianne has been a part of multiple clubs, including speech and debate, drama, and she is treasurer of the Unicef club. Marianne also is a mentor at the homework club.


Starting at a young age, Marianne had high dreams for herself, but was constantly fighting with herself about what she really wanted to do with her life. In 9th grade, Marianne was confident that she wanted to become a lawyer. That is, until 10th grade came along. She fell in love with literature and reading and even more in love with writing in her creative writing class. She continued to express her passion for writing her junior year and was invited to go to George Mason University's Washington Media and Journalism Conference over the summer. The experience was invaluable, and she learned many things about the art of writing, journalism, and communication and enjoyed it so much that she now plans to become a communication major.


Marianne hopes that being a part of The AMSA Voice will give her journalistic insight and help her continue to build her passions, skills, and love for writing.
Marianne Mouawad, Sports editor
Feb 28, 2017

Brady has cemented his status as the 'G.O.A.T.'

(Story)

Jan 13, 2017

Patriots hope to get by without big No. 87

(Story)