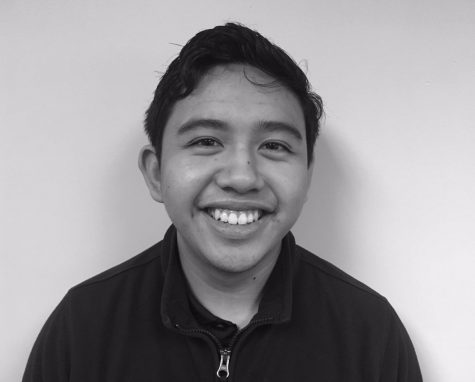 Matthew is a senior and is writing for The AMSA Voice for the first time. He joined the staff in hopes of understanding the significance of the news and communication. He is a member of the AMSA JCL, which he has been in since the 6th grade, and is currently serving as parliamentarian. He is also the beatboxer and a captain of the school's a cappella team, and is a member of NHS.
In his pursuit of being a filmmaker, Matthew enjoys searching for hidden gems on Netflix and making videos of his vacations or for school projects as often as he can. His interests range from superhero movies and musicals to coming-of-age films and documentaries.
If he has free time, he spends time playing the piano, composing music on his phone, and learning new filmmaking tips from the internet. He also volunteers at his church in the children's ministry. He hopes his variety of interests and experiences will place him on a movie set, in one way or another.
Matthew Macasieb, Staff writer
Jan 24, 2019

School lunch: No way to please all the people, all the time

(Media)