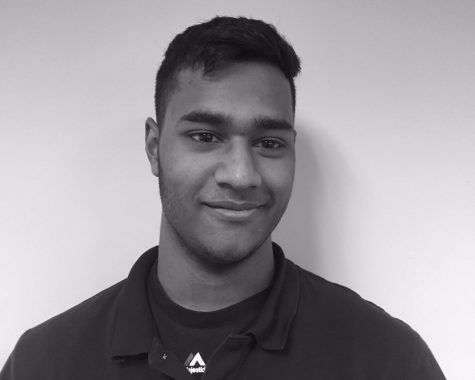 Nishant is a junior who has attended AMSA since the 6th grade. He is a big sports fan and loves discussing football, baseball, and basketball the most. He also has played for the school baseball and basketball teams since middle school. In his free time he can be seen watching games, playing pick-up basketball, or in the batting cage with his friends.
Nishant has been playing baseball since a very young age and loves to compete, especially if it is against his brother. His passion for watching and playing sports comes from his family as his father and brother have rooted it deep within him. He hopes to play pick-up or recreational basketball for the rest of his life.
He hopes to pursue a career in business.  
Nishant Jhamb, Staff writer