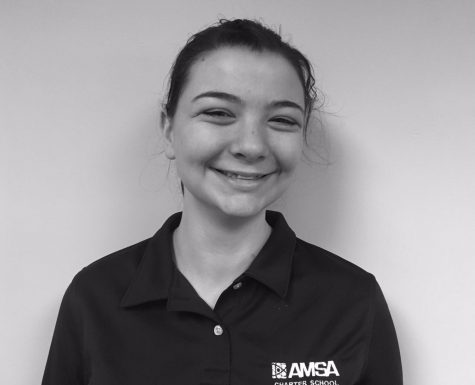 Rachel is a senior and this is her first time writing for The AMSA Voice. She has participated in the drama club since 6th grade, and she enjoys pursuing a passion for theater and music. A captain of the a cappella group, The Photosymphonizers, Rachel enjoys performing music and being part of a group. She also spends her days exploring the arts through ballet, lyrical, jazz, musical theatre, and tap.
She has a number of interests that she jumps to and from very quickly, which allows her to waste all her money on things that she only needs for a short burst of time (not an efficient way to live). However, she enjoys gardening, art, and video games very consistently.
In college, she hopes to pursue music therapy. Music is a very important part of her life because it allows for self-expression and it reduces her very high stress levels while providing a sense of consistency and a mental state in which to relax. She is excited to be in a future environment that celebrates the arts.
Rachel Bowen, Staff writer