U.S. men's soccer now in complete rebuilding mode
Hang on for a minute...we're trying to find some more stories you might like.
Where do we go from here?
For the first time since 1986, the United States will not participate in FIFA's World Cup, to be held this summer in Russia. That alone is surprising and disappointing to fans, but how the team fell short was shocking and, to some, embarrassing.
It has prompted a host of questions and has sent U.S. soccer officials on a soul-searching mission.
First, a painful reminder: On Oct. 10, the United States suffered a 2-1 loss to Trinidad and Tobago, a result almost nobody saw coming. On the same night, Honduras shocked Mexico 3-2 and Panama upset Costa Rica 2-1. It was a "perfect storm" of results — the only one of 27 possible combinations that could have pushed the Americans out of World Cup contention.
U.S. captain Michael Bradley said after the match that "everything that could have possibly went wrong did, in this stadium and two others." The following day, former national team player Jermaine Jones was unforgiving, calling the result "ridiculous" and "stupid" in a tweet. He also wrote that he felt "sorry for the boys."
So, again, the question: Where do we go from here?
The United States needs a plan laying out how to regain its standing in the world of soccer. Here are three keys to righting the ship and qualifying for the World Cup in 2022:
The right coach. Since Bruce Arena resigned as coach of U.S. Soccer, the search has begun for a replacement. The Americans need a coach who fits in and is familiar with the U.S. playing style. Technical skill alone is not enough, as shown during the failed tenure of coach Jurgen Klinsmann, who preceded Arena (who was making a short-lived return to the position). Klinsmann's perceived lack of respect for the U.S. style of play and insistence on following his own agenda arguably lost him the trust of the team, a critical gap that led to the team's downfall.
A potential candidate is Peter Vermes, a former U.S. National Team player and current coach of the Sporting Kansas City MLS team. He is the club's all-time winningest coach and has led the team to six straight playoff appearances. As for Vermes' career as a player, he was a star defender, winning MLS Defender of the Year in 2000. In 2013, he was inducted into the National Soccer Hall of Fame. Vermes would bring a uniquely American perspective to the game that could gel well with the U.S. team.
Vermes understands and respects the U.S. style of play and would not fight against it. This approach is critical to elevating the team's level of play. His MLS roots would also foster trust among the many former MLS players currently on the U.S. roster.
A stronger, more balanced team. Age was a key factor behind the U.S. team's failure to qualify last fall. Compared to consistently successful teams such as Germany, the U.S. team is aging. Germany's average player age is 26, with its oldest player being 32. The U.S. team's average age is 29, with a crop of older players topping out at 38.
The U.S. team also has a glaring gap in the key 20-26 year-old bracket. The older players on the team lack the quickness and sharpness that the younger players have, which has proved a challenge. By the time the next World Cup comes around, many of these older  players will have retired. All this adds up to the urgent need for the Americans to more aggressively invest in academy programs, as well as in loan and transfer options in Europe to get younger players more playing time in competitive leagues.
A more competitive U.S. league. There has been a debate going on for sometime over whether MLS should institute a policy of relegation. Relegation would mean that the MLS would split into tiers, potentially increasing the caliber of competition and ramping up the quality of play.
This would give youth players a competitive place to play without having to leave the country, but is problematic from a business standpoint.
Whatever form it eventually takes, the need for reform is undoubtedly here and it must be taken seriously if the United States wants to again challenge on the world soccer stage.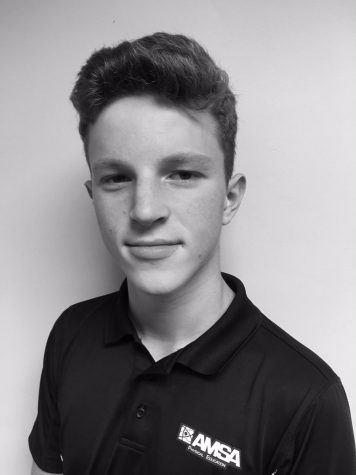 Broderick Sartor, Staff writer

Broderick is a sophomore who has attended AMSA since 6th grade. He is currently playing for the varsity lacrosse team as well as the junior varsity soccer...