And then there were three: AMSA names ED finalists
AMSA announced on Thursday the names of three finalists for the school's executive director position and followed up Saturday by posting the résumés and letters of introduction from the candidates on the school's website.
Dr. Mary Ann DeMello, currently the interim executive director, is a finalist to retain the job, joining Dr. Joseph McCleary and Walter Warner.
According to Saturday's email, Mr. Warner will meet with stakeholders (faculty, students, parents) on March 30, with Dr. DeMello meeting with the community on March 31 and Dr. McCleary following on April 1.
Mr. Warner, currently the science department chair and the dean of curriculum and instruction at TMI (The Episcopal School of Texas) in San Antonio, has more than 30 years of educational experience. He received a B.A. in Interdisciplinary Studies from Plymouth State University in 1980 and a Master of Arts in Liberal Studies from Wesleyan University in 1988.
He has experience in both the magnet and charter school settings, serving as executive director of the Maine School of Science and Mathematics from 2005 to 2009 and as president (equivalent to executive director) of The Charter School of Wilmington (Del.) from 2009 to 2011.
"My wife, Laurie, and I are both New Englanders, born and raised," Mr. Warner wrote in his letter to the AMSA community. "We would love nothing more than an opportunity to make a long-term commitment to you, your families, and the communities of Clinton, Hudson, Maynard, and Marlborough served by AMSA."
The Maine School of Science and Mathematics was ranked the No. 3 magnet school in the country by U.S. News and World Report in 2008, while The Charter School of Wilmington was ranked the No. 10 charter school in the nation by the same publication in 2010.
Mr. Warner did not state why he left either school.
"AMSA's mission to create a learning environment dedicated to helping children of all backgrounds and abilities excel in all subjects, especially in math, science, and technology, and empowering students to succeed touches me deeply since my entire career in education has been dedicated to those ideals," Mr. Warner wrote.
Mr. Warner has received various awards, including the University of Chicago Distinguished Secondary School Teaching Award in 2000 and the Southwest Ohio Science Teacher of the Year in 1997.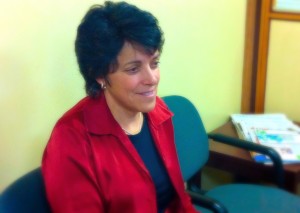 Dr. McCleary has been the founding executive director of Lowell Collegiate Charter School since 2013. According to his résumé, under his leadership "enrollment has grown by over 60%, and parent satisfaction ratings have been 94%."
Before going to Lowell, Dr. McCleary was President of the Academy of Notre Dame in Tyngsboro from 2012 to 2013; prior to that, he was Superintendent/Director of Mystic Valley Regional Charter School District in Malden, where "he managed three campuses and ten buildings encompassing a regional district of six cities and towns."
"I believe that a solid grounding in the liberal arts is a good complement to math and science specialization," Dr. McCleary wrote in his letter. "Ever since I was a grade school teacher, I have felt that the most important feature of teaching is to pass on a love of learning rather than a dreary, mundane attitude."
Dr. McCleary received a B.A. in English at Towson University and a M.A. in English at Georgetown University. He earned a Ph.D. in English at The Catholic University of America and a certificate from the Leadership Institute for Superintendents at Harvard University.
In 2011, he was named "Educator of the Year" by the city of Malden.
Dr. McCleary did not state why he left any of his previous schools or why he is willing to leave Lowell.
"It is clear to me that the seeds of your vision have firmly taken root," Dr. McCleary wrote. "With proper cultivation and care, these seeds will continue to put forth blossoms far into the future. I would very much like to join you in cultivating AMSA's development, and helping the school arrive at the next level of achievement."
Dr. DeMello, meanwhile, has been AMSA's interim executive director since August. She received her doctorate in education in 2011 from Northeastern University.
Dr. DeMello also has extensive educational experience, including Assistant Superintendent of Schools in Hopkinton from 2012 to 2014 and the same position for Weymouth Public Schools from 2008 to 2011.
"I welcome the opportunity to continue my role at AMSA where I have come to understand and appreciate the uniqueness of this community," Dr. DeMello wrote in her letter. "I am confident that my energy and enthusiasm for education, coupled with my understanding and commitment to preparing students for our global world, will lead to increased student opportunities and expanded knowledge in new and exciting realms."
The search for a permanent executive director has gone on for nearly eight months, after the AMSA Board of Trustees decided not to renew John Brucato's contract in July.
View Comments (1)
About the Contributor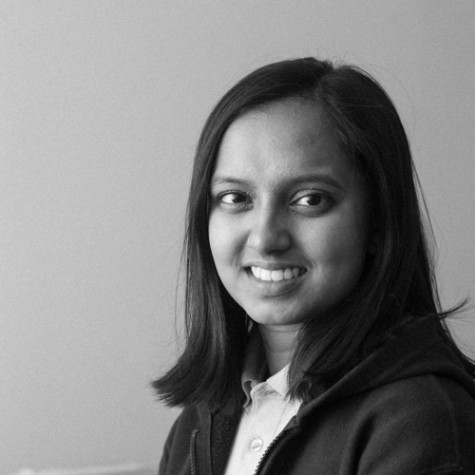 Anagha Indic, Co-Editor
Anagha Indic is one of two co-editors for The AMSA Voice and a member of the Class of 2015. Anagha is an avid learner in pursuit of an engineering career.

She...