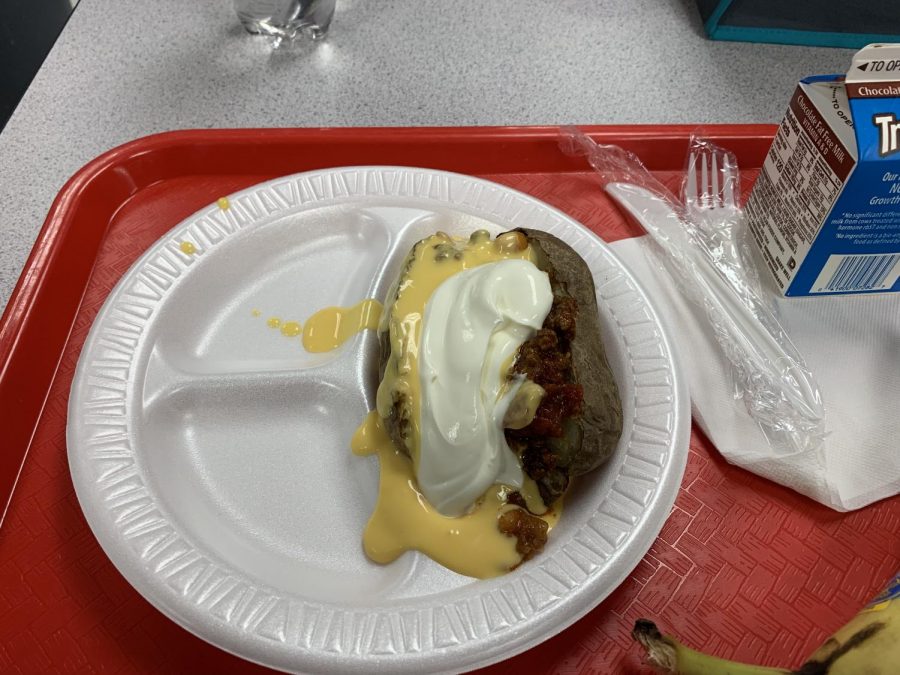 Lillie Zate
Want a flavorful and filling meal?
Then don't buy AMSA's school lunches. It might just be the worst part about the school.
These "meals" are unhealthy, bland, and disgusting. They are overpriced, undersized, and generally so bad that it is impossible to eat a whole portion. For someone like me, who orders the vegetarian options, the lunch is even worse.
There is an astounding lack of creativity. Vegetarian lunches are essentially the same as the hot lunch — with meat simply switched out. For example, the "meal" of a baked potato with ground beef, cheese, and sour cream becomes a baked potato with flavorless broccoli, cheese, and sour cream.
Want salt and pepper for a little flavor? You need to bring your own.
Obviously the main part of the meal is supposed to be most important, but the sides are a special type of terrible, usually a bread roll or salad. The bread roll is either burnt or dripping with oil, and the salad is always limp and contains little to no dressing. These portions are more suited to a third grader's plate, not a busy high schooler's.
It begs an obvious question: If the meals are really as bad as I say they are, why buy them? Why not just bring lunch from home?
The answer is that sometimes I do. But even though the school lunches are overpriced ($4.75 each, no matter the option) and not really worth it, they are certainly more convenient. It saves me a lot of much-needed time in the morning.
AMSA's school day is longer than most schools. Students do not get to eat during the day except for the 20 minutes or so given to us at lunch. Pizza sticks or French fries will not give any student energy for more than an hour, let alone an entire school day.
And failing to provide vegetables in all meals by claiming that students do not eat them is not a valid excuse. I would like to eat candy every hour of every day, but it is neither healthy nor responsible.
Just because I want to does not mean I should.
If one of AMSA's core values really is excellence, then the school should apply that concept to all things — including school lunches.