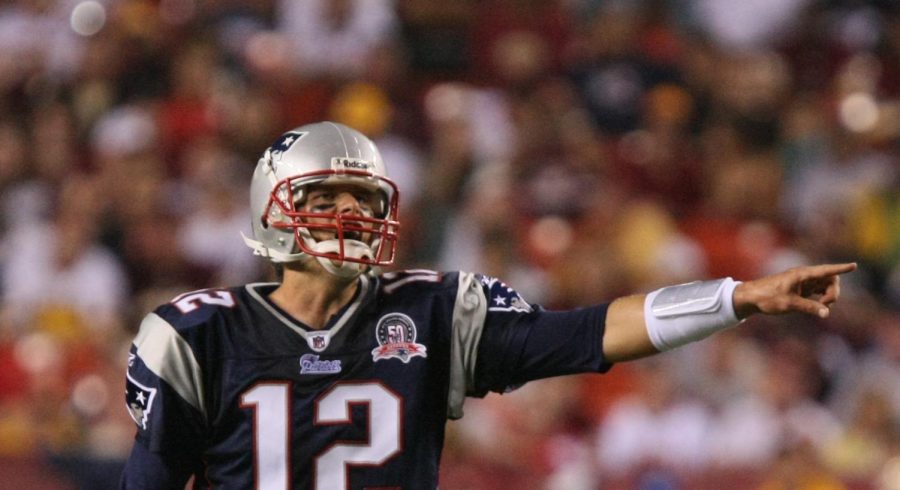 Wikimedia Commons/Creative Commons license
The New England Patriots did it again this season. Another NFL record. This time for the most consecutive championship game appearances. Quarterback Tom Brady, it seems, is as likely to make an AFC Championship Game than Saints signal-caller Drew Brees is to complete a pass.
These Patriots are clearly in a class of their own. So much so that AFC East titles (10 straight) and championship appearances (eight straight) are not enough for Brady and coach Bill Belichick. These kinds of records — which any other team would accept without hesitation — do not matter to them.
Only Super Bowl rings matter now.
Their postseason quest this season, capped today in a matchup against the Los Angeles Rams in Super Bowl LIII in Atlanta, may be the toughest they have yet faced. Although the Kansas City Chiefs, who the Patriots beat 37-31 in overtime in the AFC Championship Game on Jan. 20, had a mediocre defense, their offense was full of talent and stardom.
The Chiefs' quarterback-wide receiver duo of Patrick Mahomes and Tyreek Hill entered that game the most lethal combination in the NFL, but Hill only had one catch for 42 yards. The Patriots locked down the high-octane Chiefs' offense in the first half, keeping them scoreless until the third quarter.
To their credit, the Chiefs woke up after halftime and sent the hearts of Patriots fans into their threats by forcing overtime, but New England won the coin toss and Brady did what he has done over the course of his Hall of Fame career: He immediately drove his offense down the field for a touchdown to end it, converting three crucial third downs along the way.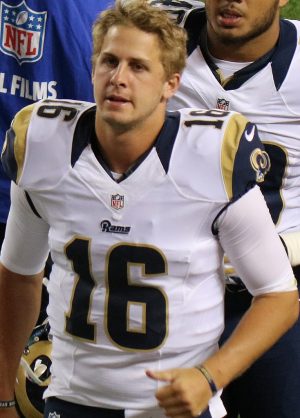 If the Patriots keep the same scheme today, offense should not be an issue. Screen plays, short passes, and running the ball will be the name of the game for the Patriots. And, on paper at least, the Rams do not offer the scares the Chiefs did.
Although third-year quarterback Jared Goff is a budding superstar, injuries on both the offensive and defensive sides of the ball have plagued Los Angeles all year. Wide receiver Cooper Kupp is out and the health of star running back Todd Gurley II is a question mark.
Gurley missed the final two regular-season games with a knee injury and he had few touches against the Saints in the NFC Championship Game. Rams coach Sean McVay, however, insists that Gurley is 100 percent.
As quoted in The Sporting News, McVay and Gurley issued similar terse quotes about the running back's status, with McVay saying "he should be good" and Gurley simply saying "I'm good."
Gurley's absence or lack of action hasn't slowed down the Rams thus far, but him being anything less than full strength could be a big factor against the Patriots.
The deciding factor in the game, however, may be how New England can run the ball against Los Angeles. Although the Rams ranked 23rd in the league in run defense during the regular season, they have allowed an average of just 49 yards rushing in two playoff games.
"I think it's a thing where we've always been capable of stopping the run, we were just inconsistent with it," linebacker Mark Barron told NFL.com. "But I think right now we have a lot of guys that believe in each other and we trust in each other more than we ever have at this point in the season."
If the Patriots' ground-and-pound style of play proves ineffective, Brady would, once again, be the go-to guy. Considering Brady has been to more Super Bowls than any other NFL franchise, he is the perfect choice to carry a team on his back.
It promises to be a Super Bowl worth watching and has the potential to be one for the ages. A young superstar quarterback — who was in second grade when Brady won his first Super Bowl — going against arguably the most clutch player of all time seeking to secure his legacy as the greatest player of all time.
Will Brady leave Atlanta with his sixth Lombardi Trophy? Or will Goff and his 33-year-old coach — who is eight years Brady's junior — win their first? History will be written in a few hours.