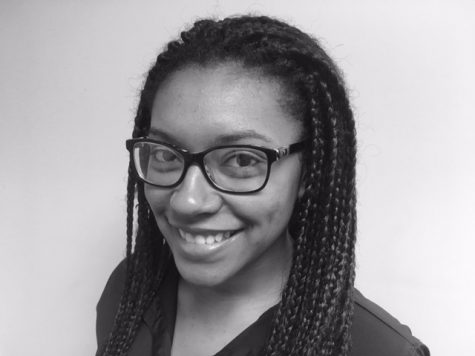 Coretta is a senior and is in her second year writing for The AMSA Voice. Last year she served as the photo editor, and this year finds her as co-editor, leading the staff. She enjoys informing the school community of news on local and global levels.


Outside of school, Coretta is very busy working and volunteering at an animal shelter. She has a deep passion for animals and wildlife conservation. She hopes to study marine biology and environmental science in college.


In her free time, Coretta likes to listen to music, read books, and hang out with her friends and family. You can usually find her at the library studying, at home FaceTiming with her friends, or singing Beyoncé songs off key. She is looking forward to her time on staff and hopes to contribute positively to the team.
Coretta Granberry, Co-editor
May 23, 2017

Trump has taken the steps toward impeachment

(Story)

Mar 07, 2017

It is essential that truth wins the day

(Story)

Nov 29, 2016

A split in the vote and a split of opinion

(Story)

Nov 10, 2016

Trump victory surprises the nation and world

(Story)

Nov 08, 2016
Sep 30, 2016

Candidates face off in record-setting debate

(Story)

Jun 10, 2016

Banning students from ceremony was the right decision

(Story)

May 23, 2016

Beyoncé's new album is a work of catharsis

(Story)

Mar 16, 2016

Making your voice heard at the ballot box

(Story)

Jan 23, 2016

Latin teacher shows you can go home again

(Media)

Jan 20, 2016
Dec 18, 2015

Recycling is AMSA's best-kept secret

(Story/Media)

Dec 18, 2015

The man who would be principal

(Media)

Dec 18, 2015

New cell phone policy proves unpopular

(Media)