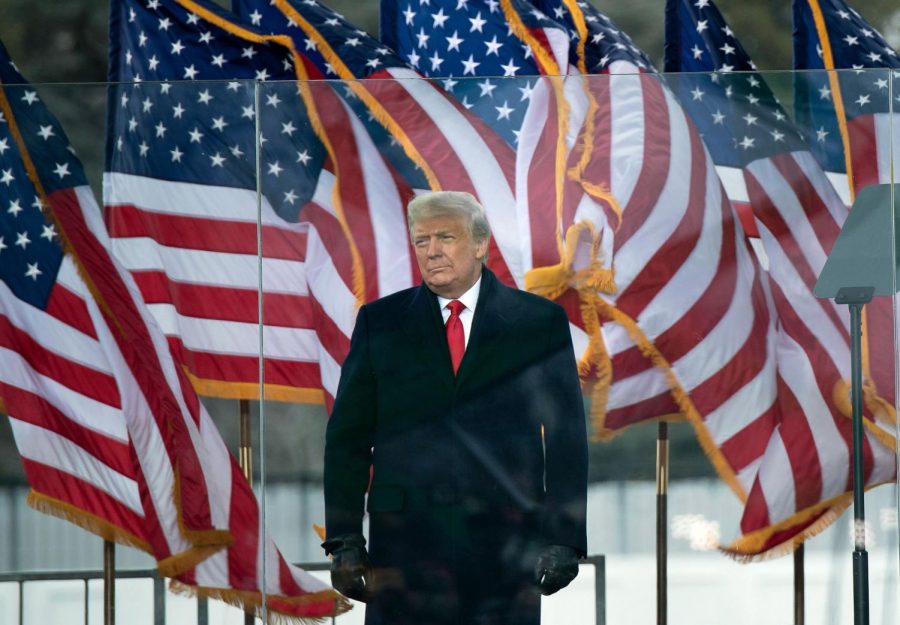 Time
President Donald J. Trump arguably incited a riot at the U.S. Capitol on Wednesday when he urged his supporters to "walk down to the Capitol" and "cheer on" members of Congress as they met to certify the results of the 2020 election, a victory for President-elect Joe Biden. 
It has led to widespread condemnation, multiple resignations from administration officials, and renewed calls for impeachment.
Mr. Trump and a crowd of his supporters met for a morning "Save America" rally on the Ellipse, and Mr. Trump continued to claim that the election was fraudulent, a claim that has not been proven. 
"This year, using the pretext of the China virus and the scam of mail-in ballots, Democrats attempted the most brazen and outrageous election theft," Mr. Trump said, referring to the larger-than-normal number of mail-in ballots used in the 2020 election because of the coronavirus pandemic. "Today we will see [not only] whether Republicans stand strong for the integrity of our elections, but whether or not they stand strong for our country."
Trump supporters in the crowd seemed to take this as a call to action. Around 2:15 p.m., they gathered in front of the Capitol carrying pro-Trump merchandise and broke into the building. 
Four deaths, two disabled explosives, tear gas from protesters and police, vandalized statues and offices, broken windows, and utter chaos ensued, attracting national and international attention. 
"What we are seeing is a small number of extremists dedicated to lawlessness," Mr. Biden said in a speech Wednesday afternoon. "I call on President Trump to go on national television now to fulfill his oath and defend the Constitution by demanding an end to this siege."
President Trump's response, a video posted to his Twitter account, was far from condemning. 
"I know you're hurt," he said. "We had an election that was stolen from us. It was a landslide election and everyone knows it, especially the other side. But you have to go home now." He added, "We love you. You're very special."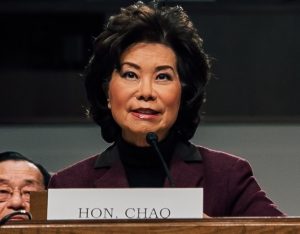 Vice President Mike Pence, not President Trump, approved a call to deploy the D.C. National Guard, according to The New York Times. 
Several of Mr. Trump's historically close allies spoke out against the mob at the Capitol, unlike Mr. Trump himself, who has been accused of providing thinly veiled encouragement to the rioters. 
"They tried to disrupt our democracy," Senate Majority Leader Mitch McConnell (R-Ky.) said. "They failed."
Congress reconvened after rioters were cleared from the building and confirmed Electoral College results affirming Mr. Biden's victory.
"To those who wreaked havoc in our Capitol today, you did not win," Mr. Pence said. Earlier, President Trump blamed him for accepting that the transition would go forward. 
Other Republican senators expressed their support of the transition and admitted that Mr. Biden is the lawful winner of the 2020 election. 
"From my point of view, [President Trump's] been a consequential president," said Sen. Lindsey Graham (R-S.C.). But addressing the idea of protesting election results in the wake of the riot, Sen. Graham said, "Enough is enough." 
Congress confirmed Mr. Biden's victory at 3:40 a.m. today, according to NBC News, and Mr. Trump on Thursday morning said via a White House staffer's Twitter account (Mr. Trump's had been locked by the site because of inflammatory posts) that there would be a peaceful transfer of power. 
"Even though I disagree with the outcome of the election… there will be an orderly transition on Jan. 20," he said. The concession was belated and reluctant; Mr. Trump said at Wednesday's rally: "We will never give up. We will never concede." 
Mr. Trump's response to the attack on the Capitol and his refusal to concede the election, while they earned respect from many of his supporters, led to multiple resignations from inside his administration — including former White House Chief of Staff Mick Mulvaney (currently an envoy to Northern Ireland), Transportation Secretary Elaine Chao, and former Press Secretary Stephanie Grisham (serving as chief of staff for First Lady Melania Trump). 
"Today's violent assault on our Capitol, an effort to subjugate American democracy by mob rule, was fomented by Mr. Trump," former Defense Secretary James Mattis said.