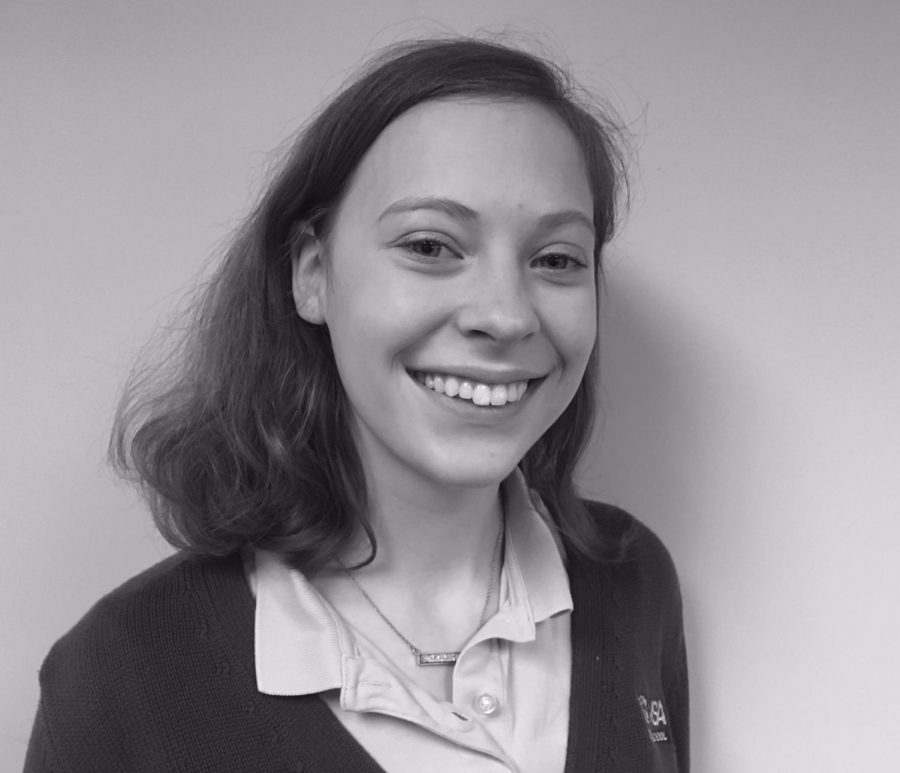 Emma is a senior, returning to The AMSA Voice this year as editor in chief. At AMSA, she is involved in various clubs and organizations, such as AMSA JCL, Art NHS, NHS, and drama.
She has a passion for language and classical studies, and is serving as the Massachusetts Junior Classical League historian this year. Through JCL, she has met some of her closest friends and participated in many valuable experiences.
Outside of the academic environment, Emma enjoys pursuing her creative spark. She has tried nearly every type of art under the sun, from painting to crocheting to calligraphy. Emma is never without one or several books and it isn't unusual to find her spending the weekend under a pile of blankets finishing a novel or two.
Inspired by the ways literature and writing have shaped her own life, Emma is enthusiastic to pursue English and journalism in college.
Emma Cohen, Editor in chief
Mar 20, 2019

We care way too much about where we go to college

(Story/Media)

Feb 26, 2019

Dr. Lewis steps down as AMSA executive director

(Story/Media)

Feb 13, 2019

Sudden shift makes capstone project voluntary

(Story)

Feb 13, 2019

The senior capstone project was an opportunity lost

(Media)

Jan 24, 2019

School lunch: No way to please all the people, all the time

(Story)

Dec 17, 2018

Success starts with establishing a set of core values

(Story)

Nov 06, 2018

Vote 'yes' on all Massachusetts questions

(Story)

Jun 11, 2018

For Marlborough residents, no sibling means no AMSA entry

(Story)

Apr 06, 2018
Mar 29, 2018

Vaping is likely dangerous and it certainly isn't cool

(Story)

Mar 29, 2018

AMSA students to peers: We stand with you

(Story)

Mar 14, 2018

Students stage walkout to protest gun violence

(Story)

Feb 11, 2018

AMSA Arts Night – Feb 2018

(Media)

Jan 20, 2018

School staff and students walk the social media tightrope

(Story/Media)

Jan 11, 2018

Memo to the Boy Scouts: We girls don't need you

(Story)