By Joe Hall, Staff writer

May 23, 2017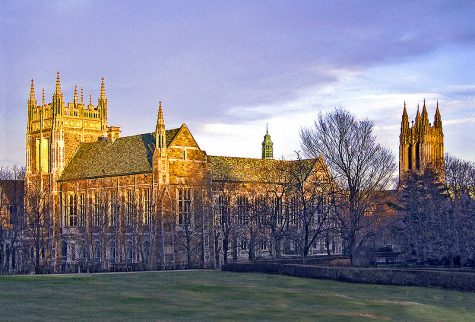 By Asha Ramachandran, Staff writer
Half a million dollars. A price tag that steep could cover the cost of a small mansion, a Rolls-Royce, or even a round-trip ticket to Mars. But in a couple of decades, it could also be the cost of private college tuition for babies being born today. College students already face steep costs and many struggle with...
May 22, 2017 • No Comments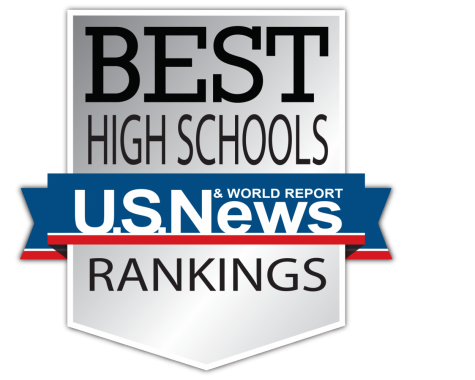 AMSA is No. 2, but what is the value of such rankings?
May 18, 2017
The U.S News & World Report high school rankings list--for those who put stock in such things--is one of the most awa...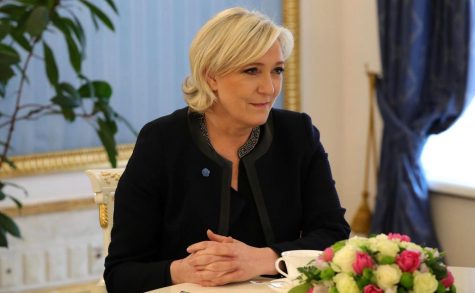 French presidential race is a referendum on the future
May 6, 2017
The first round of the French presidential election ended last week and two very different candidates e...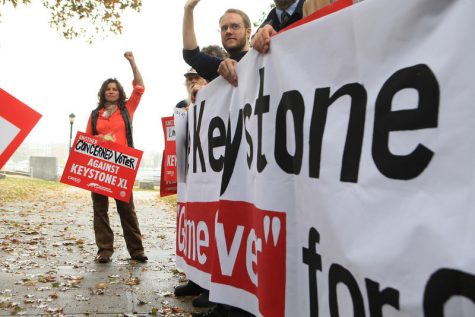 Amid political controversy, a forgotten casualty: Earth
April 24, 2017
In the midst of great controversy over immigration policies, health care replacement plans, and conflict...
View All »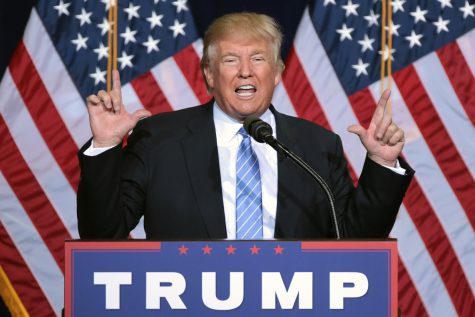 By Coretta Granberry, Co-editor
President Donald Trump deserves to be impeached for firing FBI Director James Comey, who was leading the investigation into the relationship between Mr. Trump's staff and Russia during his president...
May 23, 2017 • No Comments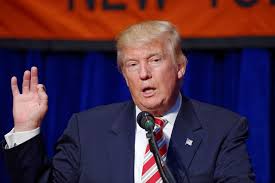 Trump's recklessness is endangering the country
May 16, 2017
President Donald Trump has quickly earned a reputation as one of the most incompetent, ignorant, and outright reckless president...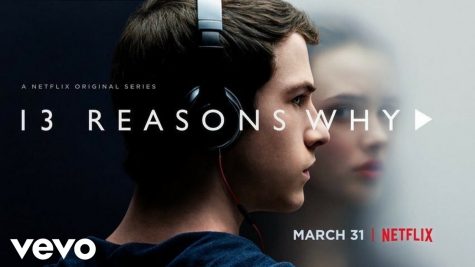 13 Reasons Why gets it all wrong, despite good intentions
May 12, 2017
On March 31, Netflix came out with a new show called 13 Reasons Why, with the ostensible aim of raising awareness for mental health....
View All »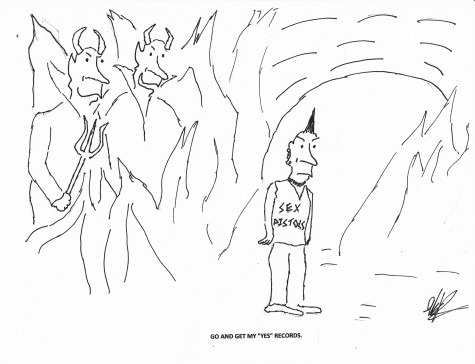 By Steven Richardson, Cartoonist
March 27, 2016 • No Comments
View All »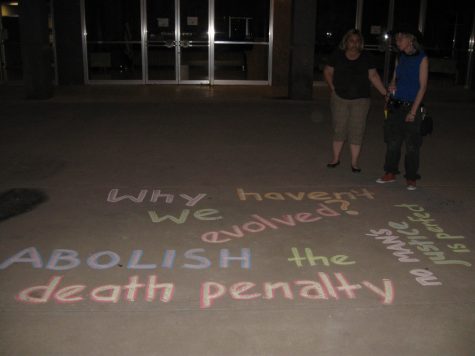 By Jyotika Vallurupalli and Andrew Fehribach
The death penalty is an increasingly archaic concept, so much so that the United States is the only Western democracy that continues to use it as form of punishment. It is a controversial topic that garners attention from around t...
May 8, 2017 • No Comments
View All »
By Jyotika Vallurupalli, Co-editor
The realm of sports is flooded with a competitive spirit, as in the end only one team can truly call itself victorious. For the AMSA varsity basketball teams, the title of Division IV champions was just out of reach when they made it to their respective playoffs and lost. While the...
April 11, 2017 • No Comments
Arena leads U.S. men's soccer resurgence
April 11, 2017
Two competitive games into his second tenure as coach of the U.S. national men's soccer team, Bruce Aren...
It's now or never for U.S. men's soccer
March 24, 2017
With the FIFA World Cup less than two years away, this is when national teams really dig deep and focus...
Brady has cemented his status as the 'G.O.A.T.'
February 28, 2017
Seventeen years ago, he was such an unknown that it would have been unthinkable to refer to him as "QB2" fo...
View All »
Scoreboard
Friday, April 8

Boys Varsity Track

AMSA 64 - Innovation Academy 72

Friday, April 8

Girls Varsity Track

AMSA 99 - Innovation Academy 35

Tuesday, February 9

Boys Varsity Basketball

AMSA 65 - South Lancaster 60

Wednesday, February 3

Girls Varsity Basketball

AMSA 30 - Assabet 48

Wednesday, January 20

Boys Varsity Basketball

AMSA 47 - Blackstone Millville 36

Tuesday, January 19

Girls Varsity Basketball

AMSA 40 - Assabet 35

Tuesday, January 19

Boys Varsity Basketball

AMSA 52 - Assabet 89

Friday, January 15

Girls Varsity Basketball

AMSA 33 - Abby Kelley 29

Wednesday, January 13

Boys Varsity Basketball

AMSA 40 - Main South 54

Wednesday, January 13

Girls Varsity Basketball

AMSA 38 - Claremont Academy 51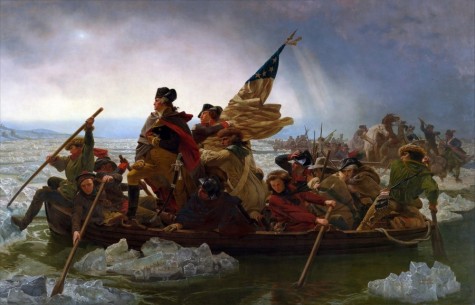 In 1430, Joan of Arc was captured while leading an army at the Siege of Compiegne. In 1533, the marriage of King Henry VIII to Catherine of Aragon was declared null and void. In 1701, Captain Wi...
May 23, 2017 • No Comments
View All »
By Andrew Fehribach and Steven Richardson
What do David Bowie, Jimi Hendrix, The Grateful Dead, The Doors, Pink Floyd, Leonard Cohen, and The Velvet Underground all have in common? Each of them had debut albums exactly 50 years ago. 1967 w...
April 12, 2017 • No Comments
Oscar nods, after two years, again reflect racial diversity
February 17, 2017
Nominations for the 88th Academy Awards dropped on Jan. 24 and, as usual, they are not without some signa...
AMSA Drama Society entertains with classic adventure
January 26, 2017
Ancient Greek mythology is a common source of action and adventure tales that never fail to entertain. T...
Rogue One serves its purpose (and thrills, too)
January 22, 2017
What a ride! Rogue One: A Star Wars Story has left many fans with open mouths and aching hearts. The ...
View All »
Video
A video story by Inga Safina & Marianne Mouawad
With Alexandria Waldron, English department chair
Five off-beat questions and answers with administrators, faculty, and students.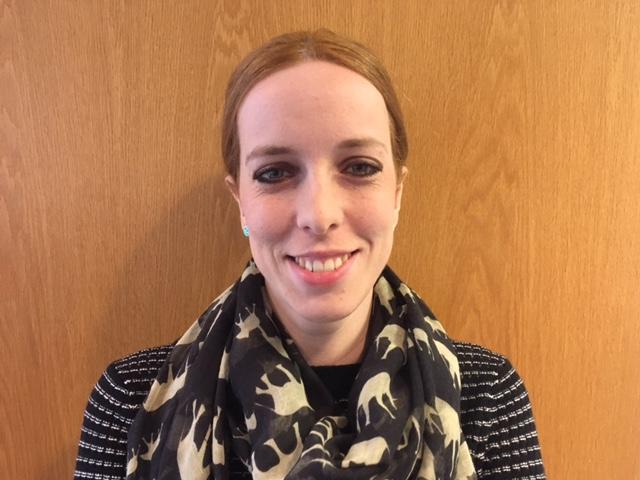 1. As an immigrant from England, what do you consider the funniest difference between British English and American English?
The insistence that by taking away letters from words, Americans somehow think they're being efficient.
2. People might be surprised that you prefer American football to soccer. Why?
Soccer is played by whiny, melodramatic weasels, and there are no real rules.
3. Who is the last person on Earth you want to be stuck in an elevator with?
Any Fox News personality
4. OK, you've been asked to vote for the funniest film ever made—what is it?
The Emperor's New Groove
5. What food best represents the coming holidays?
Sickness-inducing amounts of candy.
View All »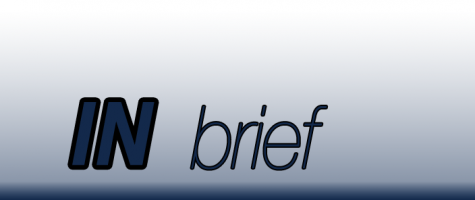 Freshman Megan Scott and sophomore Hannah Black each set school records on Friday to lead AMSA's girls varsity track...
April 13, 2016 • No Comments
View All »