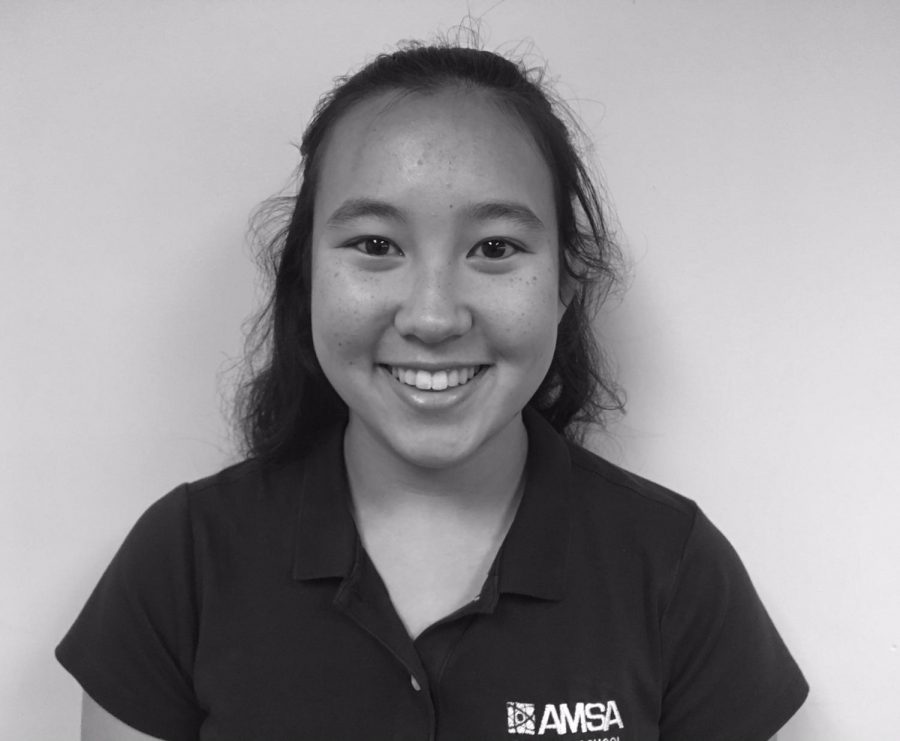 Kimsoo, who is from Maynard, is a freshman and has attended AMSA since 6th grade. She isn't quite sure what she wants to do with her life yet, but wants writing to be a part of it. Kimsoo enjoys the art of writing and is excited to be a part of
The Voice
this year.
Kimsoo is co-captain and goalie for the AMSA junior varsity soccer team. She also plays on the varsity lacrosse team as a defender. Outside of school, Kimsoo loves racing go-karts, a serious hobby she has had since age 5, competing at the national level.
Kimsoo considers autocross her favorite sport and enjoys traveling with her dad as far as Lincoln, Neb., to compete. In addition, she is a huge Boston sports fan, especially the Red Sox.
When Kimsoo is not drowning in school and homework, she enjoys music and traveling. She mostly plays the clarinet, but she has experience in guitar and piano. She loves listening to classic rock and such bands as Queen and Boston, but she enjoys any type of music.
Kimsoo also enjoys traveling and hopes to visit all of the world's continents. She loves the people she meets and places she discovers when she travels, and hopes to go to Paris and South Korea someday soon.
Kimsoo Gopnik, Photo editor
May 29, 2019

Bruins on the cusp of making sports history

(Story)

Apr 24, 2019

The wealthy flat-out stole college spots for their undeserving children

(Story)

Jan 15, 2019

One shutdown, one speech, two views

(Story)

Dec 17, 2018

Success starts with establishing a set of core values

(Media)

Dec 03, 2018

A rivalry that forges connections instead of divisions

(Story/Media)