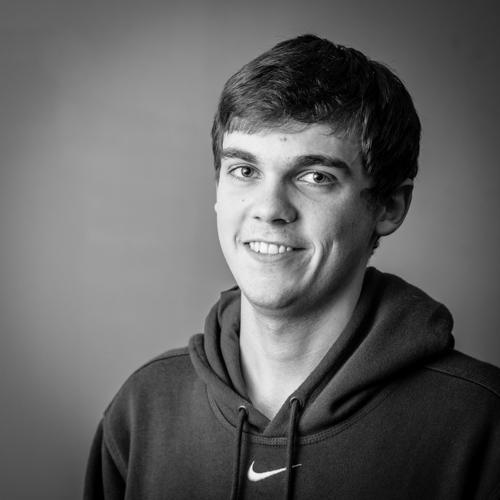 Nathan Richardson is a truly talented and gifted individual. He has been a student at AMSA since 8th grade. He is now a senior and still does not really know what he wants to do or know where he wants to go to college.
He is the features editor and film critic for The AMSA Voice. He has always loved movies, but his love has really grown since middle school and he has written film reviews in past years before becoming the features editor.
Nathan has even made a few short films with his brother, Steven. In addition to film, Nathan loves many other types of art, including drawing and painting. Nathan also enjoys sports and he is the starting right fielder on AMSA's varsity baseball team.
In addition to film, art, and sports, Nathan loves to eat and sleep. His favorite food is steak and he likes it rare. That is the truth about Nathan, and finding the truth is The AMSA Voice's main goal and our staff, led by the great Mr. Smyth, will stick to it.
Nathan Richardson, Features Editor
May 22, 2015

Latest

Avengers

movie is overlong and repetitive

(Story)

May 02, 2015

Working to find better scientific solutions

(Story)

Feb 22, 2015

Boyhood

stands at the top, even if Oscar disagrees

(Story)

Feb 11, 2015

Back to the beginning in

Better Call Saul

(Story)

Jan 17, 2015

Oscar noms are in and

Foxcatcher

is left in the cold

(Story)

Jan 01, 2015

A dark journey into obsession

(Story)

Dec 30, 2014

This is how it ends, not with a bang but with a loud pop

(Story)

Dec 17, 2014

The Matchmaker

proves a nice fit for the drama program

(Story)

Dec 08, 2014

Unexpected greatness in a film about the journey into self

(Story)