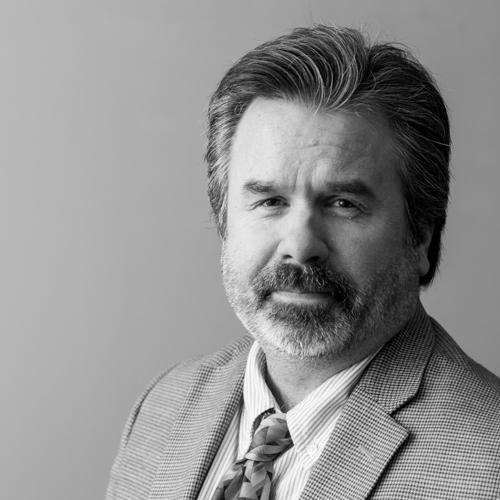 Mr. Smyth, an English teacher at AMSA for the past four years, is The AMSA Voice adviser and executive editor. He currently teaches journalism, American literature, and Shakespeare. Before becoming a teacher, he was a reporter for the Contra Costa Times in Walnut Creek, Calif., and a freelance writer.
He worked primarily as a sports reporter and served as the Stanford University beat writer for the Times from 1994 to 2000. He also was the newspaper's golf writer and backup beat writer for the San Jose Sharks for two years. Mr. Smyth had the pleasure of covering such events as the Final Four, the Rose Bowl, the College World Series, golf's U.S. Open, and the Stanley Cup playoffs during his career. Counted among his favorite memories are interviews with Willie Mays, Jack Nicklaus, Tiger Woods, and actors Clint Eastwood, Jack Lemmon, and Bill Murray.
Mr. Smyth loves teaching and sharing his passion for journalism and literature with students. His favorite works include the plays Hamlet and Death of a Salesman and the novels Blood Meridian and The Great Gatsby. A lifelong cineaste, his favorite film is Citizen Kane.
Steven Smyth, Adviser/Executive Editor
Apr 30, 2020

Mourning a senior year lost

(Media)

Mar 22, 2017

Dr. Lewis is the best, maybe only, man for the job

(Media)

Feb 15, 2017

Dr. Lewis named AMSA's acting executive director

(Media)

Nov 30, 2016

AMSA uniform changes, redux

(Media)

Feb 09, 2016

Safety used as an excuse to keep cell phones handy

(Media)

Jan 27, 2016

AMSA gets hefty arbitration award

(Media)

Jan 11, 2016

An alumnus with wisdom, and the skill to share it

(Media)

Jun 03, 2015

AMSA charter renewed–but with conditions

(Media)

Feb 08, 2015

Great Scott! AMSA students return from their futures to dispense advice

(Media)

Dec 18, 2014

AMSA's new leader has a deep passion for lifelong learning

(Media)

Dec 11, 2014

Chatter as music: an English teacher finds a home at AMSA

(Media)