Despite repeated denials it will happen, 'Oprah for president' persists
It is the story that won't go away. Oprah Winfrey delivered an electrifying speech at the Golden Globe Awards upon receiving a lifetime achievement award — arguably the highlight of the telecast — and the ensuing rumors and speculation that she will run for president in 2020 won't go quietly into that good night.
Interestingly, the person perhaps most responsible for keeping the idea in the public consciousness is President Donald J. Trump himself.
He brought it up as recently as Saturday, during a rally outside of Pittsburgh that was supposedly for Republican congressional candidate Rick Saccone. Mr. Trump spoke extemporaneously on a number of topics, including the 2020 election.
He said that Ms. Winfrey is the candidate he would most like to face, saying the campaign "would be a painful experience for her."
"Oh, I'd love Oprah to win; I'd love to beat Oprah," Mr. Trump said. "I know her weakness."
But Ms. Winfrey has said a number of times that she has no plans to run.
"It's not something that interests me," she told InStyle magazine in January. "I met with someone the other day who said that they would help me with a campaign. That's not for me."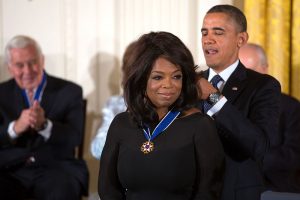 In addition to Mr. Trump, her fans don't seem to want to take "no" for an answer, either. It is mostly the result of her speech at the Golden Globes, during which she addressed ongoing sexual assault scandals and the #MeToo movement, which have been major issues and points of controversy over the past six months.
Her fiery, inspiring delivery of the acceptance speech — received well in the room and by the media afterward — got the rumor mill turning and many in the blogosphere went from hoping she might run to tentative belief that she would.
Ms. Winfrey's longtime partner, Stedman Graham, propelled the rumors by saying that "it's up to the people" and "she would absolutely do it."
Wait a second. What?
Before her fans could get too excited, Mr. Graham walked back the comments, saying he misheard the question that prompted them.
In the end, Ms. Winfrey is a television star. She is an actress and philanthropist. One thing she has never been is a politician.
The one noticeable absence from her resume is a complete lack of political experience. She didn't go to law school, either.
Of course, Mr. Trump's sudden ascension to the highest office in the land, despite the endless stream of controversy and a complete lack of experience, has prompted a "Hey, anyone can do this" kind of mentality among voters and pundits.
If Donald J. Trump can become president of the United States, can't anyone?
Perhaps. But — for the moment, anyway — that person won't be Oprah.
About the Contributor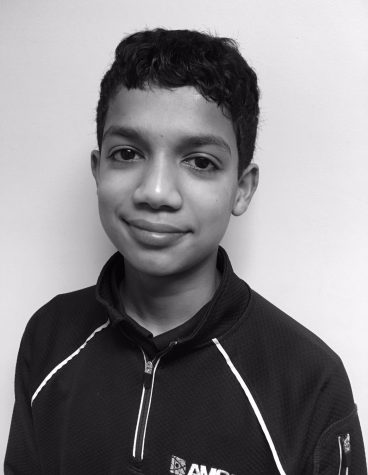 Marzuq Iqbal, Staff writer

Marzuq is a freshman in his second year at AMSA. He has taken a particular interest in politics over the past few years. In hopes of furthering his understanding...