Game of Thrones is back and as good as ever
Hang on for a minute...we're trying to find some more stories you might like.
The sixth season of the HBO drama Game of Thrones is off to a strong start, bringing fans back to the same tension and excitement that hooked them on the show in the first place.
With the fantasy series being billed as the "most talked about show on television" and "the biggest drama," according to The Guardian, it's no surprise why fans around the world marked April 24 on their calendars, the day the show returned.
Until this season, the drama has roughly followed the storyline from writer George R.R. Martin's highly acclaimed book series. New shows are beyond this point, but Mr. Martin has had discussions with the writers of the series to make sure everything runs smoothly.
The premise is a simple one: Several families battle one another to gain control of the Iron Throne. Underneath this, however, are complex themes dealing with family, power, war, politics, sexuality, death, betrayal, and social class.
But the thing that sets this series apart from almost all others is a willingness to kill off characters. No characters are safe in Mr. Martin's brutal story. It's awful but it's what makes it so gripping.
The suspense, the dynamics between characters, and the limitless potential of the series have grabbed the attention of millions around the world.
"Game of Thrones is so good because you feel immersed in it," AMSA senior Ashwin Varghese said. "It's a fantasy escape every Sunday night and you feel like you're in a different world. It's like watching an epic poem in action."
Season six has nicely kept the steady rhythm of previous seasons while still adding new notes to expand the story.
As of now, there have only been four episodes but there has been plenty for fans to talk about.
"The character interactions are interesting and each character is complex because they all have their flaws so they feel real," Ashwin said.
The characters have always been the selling point of the show. They are all meticulously characterized and express myriad emotions in realistic situations.
Fans either are or will be–if they are catching up through binge-watching–delighted to see the same despairing and hopeful emotions present from the first episode. Some things of note:
Fan favorite Arya Stark has always been an ambitious young girl with a desire to train and take down those who caused her family's suffering. Now she herself is suffering, abused, and begging on the streets.
Sansa Stark went from being an irritating brat to a woman who has finally seen hope after numerous hardships, including Joffrey's abuse toward her and her family.
Daenerys Targaryen's mission to be on the Iron Throne is put on hold as her own people betray her.
More drama takes place in King's Landing, as Jaime returns to give his incestuous sister some somber news. She swears to take revenge but also to reclaim her dignity after her walk of shame in season five.
What's her plan? With the anger, sadness, despair, hope, and tension stirring up, the episode went the extra mile to surprise us further in its cliffhanger.
The biggest twist took place in the episode's closing scene. With the episode being titled "The Red Woman," the writers were clearly trying to say something about Melisandre in this episode.
Rather than just saying it, they showed it. All of it. As her fingers curled around her necklace, viewers saw a new dimension to the character.
I had so many questions. How long has she been like this? What's her plan?  Who is she really?
Unfortunately, that was when the show's closing theme played and the next show seemed ages away.
With the series out of book content to adapt, there are some controversial changes with what's been going on but it remains exciting nonetheless.
We see characters return after long absences, young characters training to prove their worth, and shifts of power.
With such a great start and good placement of characters, there's a lot to look forward to this season. With each episode, there are always same questions. Who will fight? Who will rise to power? Who will be betrayed? Who will survive?
"There are just so many different characters and intertwined storylines," AMSA science teacher Andrew Couto said. "You really care about the characters and even the ones you hate because you can relate to them at some point in the show. You always want to see what happens next."
The roar of fans will not subside any time soon, and probably will only grow louder as the series progresses.

About the Writer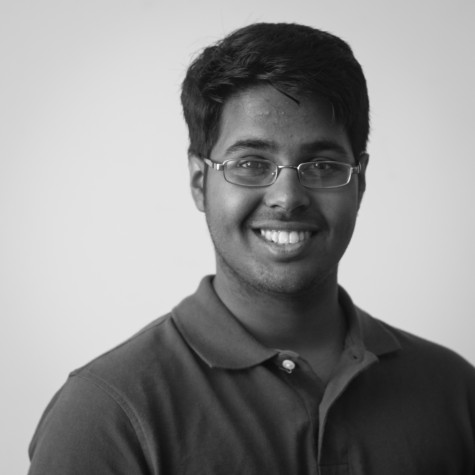 Sarthak Panda, Features editor
Sarthak Panda is a senior and a resident of Grafton. He is passionate about sciences, arts, and music and hopes to pursue a career in medicine.

Sarthak...