Hollywood still has a big diversity problem
Minority actors have fewer choices and face lingering stereotypes
Hang on for a minute...we're trying to find some more stories you might like.
Emma Stone's blonde hair and piercing blue eyes, stunning as they may be, make it hard to believe she's one-quarter Asian. Oh, right—because she's not.
Maybe this is why writer-director Cameron Crowe's film Aloha, released last year, was such a critical and commercial flop. With a meager 20 percent "fresh" rating on the popular movie review site Rotten Tomatoes, the film grossed approximately $21 million in North America—a net loss of $16 million against its estimated budget, according to the Internet Movie Database.
The issue of race in Hollywood is one that has been brought up numerous times over the last half-century but remains to be properly addressed. With Oscar season just around the corner—nominations are to be announced on Jan. 14 and Feb. 28 marks the big day—perhaps it is time to take a closer look once again at what seems an indisputable fact: minorities deal with fewer roles and greater stereotyping than their fair-skinned counterparts.
You know how it goes. The black girl is the sassy best friend. The Asian kid is the nerdy little genius with the occasional one-liner. Minorities are constantly typecast. But the problem goes deeper.
This is, of course, a larger issue that extends beyond race and beyond actors and permeates through the film industry at all levels, from actors to directors, from writers to producers.
"
Films with relatively diverse casts enjoyed the highest median global box office receipts"
Evidence points to the fact that audiences prefer a more diverse cast, and films with a more diverse production crew, studies show, do better overall as well. The UCLA Hollywood Diversity Report for 2015 concluded that "films with relatively diverse casts enjoyed the highest median global box office receipts and the highest median return on investment."
On television, "median 18-49 viewer ratings […] peaked for […] shows that at least match the minority share of the population in terms of overall cast diversity," while "ratings were highest for broadcast and cable scripted shows in which minorities wrote between 21 percent and 30 percent of the episodes."
Why, then, do white males continue to dominate?
Big names in the industry would have moviegoers and television viewers believe that is where the talent lies. Is it truly reasonable to suggest that the most talented workers in Hollywood happen to be all the same breed? Perhaps it is—in a strange and sad way.
Because the chances of success as a minority actor are so slim, many arguably give up before even trying. The pool of actors is adversely affected by the lack of representation, creating an ugly spiral of whitewashing.
The Forest, a film to be released Friday, demonstrates this perfectly. It is a horror flick about a white woman searching for her white sister with the aid of a white man. The catch? The story is set in real-life Aokigahara Forest in Japan, capitalizing on a real-life issue of suicide that affects hundreds of, yes, Japanese citizens—not white tourists—every year.
Universities nationwide struggle with the issue of "affirmative action," trying to create a more diverse atmosphere at the possible cost of more qualified candidates. Why, then, can't Hollywood follow a similar approach? Scratch that. Leave off for a moment casting people of color in roles with unspecified race. Why is it so hard to cast actors of the correct race for their roles?
Aloha is just one of myriad examples. Pan, also released last year, stirred up controversy with its casting of white Rooney Mara as the Native American Tiger Lily. Back in 2013, Johnny Depp played the Native American Tonto in The Lone Ranger. Perhaps unsurprisingly, all of these movies had net losses, with The Lone Ranger limping in as one of the biggest Hollywood flops of all time.
This is not a new issue. The industry has come under fire time and again, but constantly deflects the problem with red herrings.
Consider Spike Lee, recipient of an honorary Oscar on Nov. 14.
"We need to have some serious discussion about diversity," Mr. Lee said when he accepted the award. In light of the fact that of the 20 Academy Award acting nominees last year, not a single one was black, perhaps it is time to heed his advice.
Diverting attention away from the lack of diversity at last year's Oscars by presenting Mr. Lee with an honorary award is a distraction tactic that cannot be tolerated if anything is to change, as Mr. Lee so rightly brought up.
It remains to be seen if this year's awards will be the harbingers of long-needed change.

About the Writer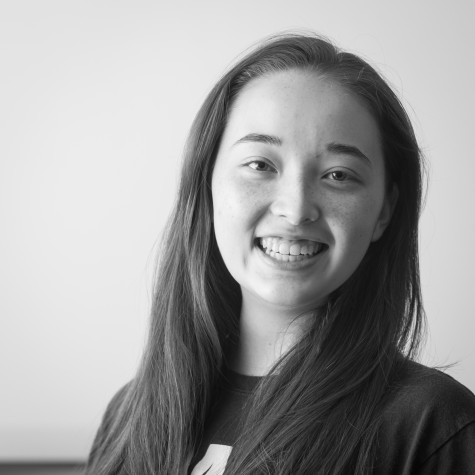 Lexi Ryan, Staff writer
Lexi Ryan is a senior. After teaching herself to read around age 3, she has had
trouble stopping ever since. She has transmuted this love of reading into...