Obamacare in trouble after individual mandate repeal
Hang on for a minute...we're trying to find some more stories you might like.
The chance to repeal the Affordable Care Act has come and gone — Republicans couldn't sit down and get enough votes to erase President Barack Obama's signature achievement, highlighted by Sen. John McCain's dramatic thumbs-down vote that doomed the party's efforts.
Now, President Donald J. Trump appears determined to chip away and undermine Obamacare before Congress can reach a potential bipartisan deal that would shore up the law.
Mr. Trump and his team managed to fold a repeal of the ACA's individual mandate into the recent and historic tax bill — this after announcing his plan for the government to completely stop paying the law's required subsidies for insurers affected by the ACA.
Mr. Trump's announcement that the government may stop payments has resonated with his core supporters. 
Some House Republicans, however, have expressed worry for a decision to stop payments, as it could mean facing angry constituents.
"As it is, millions are enrolled in plans with cost-sharing reductions, which pay money to insurers to subsidize out-of-pocket costs," wrote Greg Sargent in The Washington Post. "And if they are halted, insurers could exit the markets, further destabilizing them and leaving millions without coverage options."
Republican Senate leaders practically begged Mr. Trump last spring to continue issuing the reduction payments. Market experts have, for the most part, added their voices to the call, with Amber Phillips of The Washington Post reporting that "most health-policy experts agree that if these subsidies are taken away without a change in how much lower-income people pay for their health insurance, insurance markets would implode, forcing insurance companies to leave Obamacare exchanges, causing Obamacare itself to implode."
The debate prompted Republican Sen. Lamar Alexander of Tennessee and Democratic Sen. Patty Murray of Washington, the leaders of the Health and Education Committee, to explore a bipartisan deal in the fall that could protect individual markets should cost-sharing reductions halt upon an executive decision.
Thomas Kaplan and Robert Pear, journalists for The New York Times, have written that the plan "would fund the subsidies for two years, a step that would provide at least short-term certainty to insurers." 
According to Ms. Phillips, Sen. Alexander "believes Murray has already made serious concessions towards the flexibility of ACA rules that Republicans want, though [she] still insists that the regulations requiring insurers to offer 'essential health benefits' must remain."
Said Sen. Alexander: "In my view, this agreement avoids chaos … and I don't know a Democrat or a Republican who benefits from chaos."
But the repeal of the individual mandate has greatly complicated things. According to the Congressional Budget Office, the repeal "would save more than $300 billion over a decade but result in 13 million fewer Americans being covered by health insurance by the end of that period."
The plan put forward by Sens. Alexander and Murray is in real jeopardy — and the fate of millions of Americans hangs in the balance.

About the Writer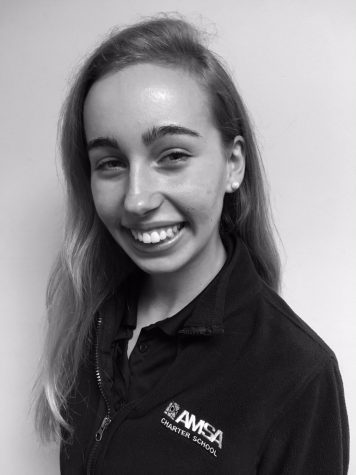 Christina Bibinski, Opinion editor

Christina, now a senior, seeks to further her writing abilities this year as a staff writer for The AMSA Voice. Although she aspires to have a career...