Oscar nods, after two years, again reflect racial diversity
Nominations for the 88th Academy Awards dropped on Jan. 24 and, as usual, they are not without some signature surprises. However, big steps have been made in regard to the #OscarsSoWhite controversy of the past two years.
The Academy received much criticism in 2015 and 2016, when all 20 of the acting nominees were white. Last year, voters snubbed Oscar-worthy performances by black actors such as Will Smith in Concussion and Michael B. Jordan in Creed.
It was a big step back for the Academy from the 2014 Oscars ceremony, with the critically acclaimed Twelve Years a Slave taking home the golden statuette for Best Picture and Lupita Nyong'o winning the award for Best Supporting Actress.
This year, the Academy has nominated a much more diverse group of actors and actresses for their performances in some of the year's best films. There are a total of six nominations for black actors.
It raises an interesting question: Were actors snubbed with a measure of racial insensitivity–conscious or unconscious–over the previous two years or do actors of color simply have fewer roles, hence fewer opportunities, in which to shine?
"This year's slate of Oscar nominees highlights that, when given the opportunity, films that reflect the diversity of this country will shine," said April Reign, the creator of the OscarsSoWhite hashtag that went viral last year.
Some of 2016's most critically acclaimed films, such as Moonlight, Hidden Figures, and Fences, follow African-American characters. Moonlight tells the story of a boy turned young man, growing up in Miami. It's a heartbreaking and beautiful film about a complicated childhood leading to a troubled adulthood.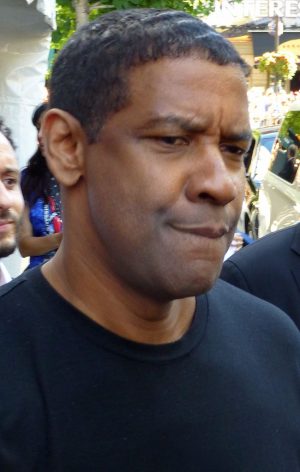 Among other things, the movie deals with the struggles of confronting your sexual identity, a fact that made it resonate deeply with the LGBTQ+ community.
The film has been honored with eight nominations, among them Barry Jenkins for Best Director, Mahershala Ali for Best Actor in a Supporting Role, and Naomie Harris for Best Actress in a Supporting Role.
The film Hidden Figures follows three African-American women, who are working at NASA during one of the biggest achievements in the history of America's manned space program: the launch of John Glenn into orbit. The film tells the relatively unknown story of perseverance by women of color in a field dominated by white men.
Hidden Figures also scored multiple nominations including a nomination for Best Picture and Octavia Spencer for Best Actress in a Supporting Role.
Although he did not receive a Best Director nomination for Fences, another diverse and moving film about an African-American man dealing with a midlife crisis, Denzel Washington did score a nomination for his lead performance.
Viola Davis landed a deserved nomination in the Best Supporting Actress category for her performance as Mr. Washington's wife in the film. On Jan. 29, Ms. Davis won the corresponding Screen Actors Guild Award for her performance, increasing her chances for victory come Oscar night.
"It's an affirmation that film has the power to erode barriers and reveal what makes us all human," Mr. Jenkins said.
Unsurprisingly, the musical La La Land snagged a record-tying 14 nominations (equaling Titanic and All About Eve). The film, with nominations including Best Picture, Ryan Gosling for Best Actor, Emma Stone for Best Actress, and two songs for Best Original Song, is the odds-on favorite to dominate the night.
The race to watch may be Best Actor, where Casey Affleck was considered the favorite for his work in Manchester by the Sea–until Mr. Washington took home the prize at the SAG Awards. The same group of voters decides both awards.
Also among news deemed unsurprising were the nominations for Disney's animated films Zootopia and Moana. The big surprise here was the exclusion of Pixar's Finding Dory. In years when Pixar releases a film, it is virtually guaranteed to secure an Oscar nod.
Perhaps most surprising of all was the nomination of Mel Gibson for Best Director for his World War II drama Hacksaw Ridge. This is the actor and filmmaker's first Oscar nomination since his Best Director win for Braveheart in 1996.
Since then, Mr. Gibson has had his fair share of trouble in Hollywood, starting with a DUI arrest in Malibu in 2006, during which he used anti-Semitic slurs. Ten years later, the nomination is being viewed as an official sign of forgiveness.
"I think it's awesome and wonderful. He's done a lot of work within himself and a lot of healing," said the film's leading actor, Andrew Garfield, who also scored a nomination for Best Actor.
The 88th Academy Awards will air on Feb. 26 with host Jimmy Kimmel.
About the Contributor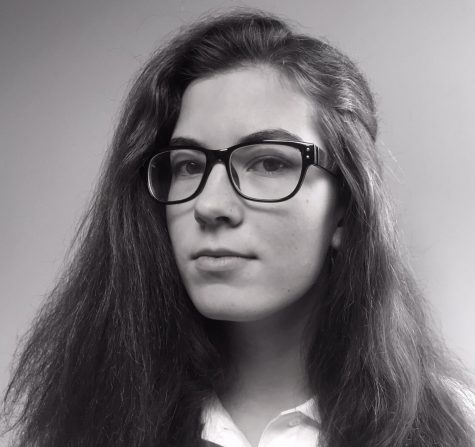 Kate Longinova, Senior writer

Kate is a junior. She loves writing and has done lots of it, especially short stories

and poetry in both Russian and English. She looks up to many...