Pederson's gutsy calls made all the difference
Hang on for a minute...we're trying to find some more stories you might like.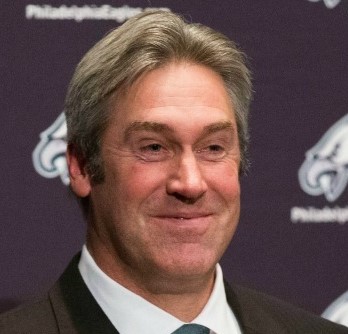 The New England Patriots were favored to win Sunday in Super Bowl LII. The oddsmakers in Las Vegas knew it, fans across the country knew it, the Philadelphia Eagles knew it.
And so did Eagles coach Doug Pederson — who also knew that, in order to beat the Patriots, he had to take risks.
Whatever Patriots fans might think of the Eagles, their supporters, or the city of Philadelphia, they have to admit that Pederson's decision to go for it in two crucial fourth-down situations meant the difference between possible defeat and what turned into a 41-33 victory.
"Our coach has got some guts, huh?" tight end Trey Burton said afterward.
And then some.
The first fourth-down decision came with just 38 seconds remaining in the first half. The Eagles, leading 15-12, faced fourth-and-goal from the 1-yard line. Most teams would have kicked a field goal to get points on the board before the break, but Pederson rolled the dice.
What unfolded was quite amazing. Running back Corey Clement took a direct shotgun snap from center, pitched the ball to Burton, and quarterback Nick Foles, who lined up on the right side of the line, drifted into the end zone, where Burton found him for a touchdown pass.
Instant Super Bowl classic.
A risky decision turned into six points. And the Eagles took a 10-point lead into halftime.
"I wasn't going to let our offense be stopped on the 1-yard line," Pederson told NBC sideline reporter Michele Tafoya as the teams went to their respective locker rooms.
The points obviously proved crucial. If the play had failed, the score would've remained 15-12 at the half.
When Patriots quarterback Tom Brady hit tight end Rob Gronkowski for a touchdown pass with 9:22 left in the game, giving them a one-point lead, it was easy to forget the lead could easily have been eight.
The Eagles received the kickoff and, after working more than four minutes from the clock, they faced another fourth-and-1 from their own 45-yard line with 5:39 remaining. There was time to punt and hope the defense could get the ball back quickly.
But Pederson opted to go for it again. This decision was riskier because failure could easily have meant defeat, giving the Patriots great field position and an opportunity to bleed the clock.
Foles picked up the first down after hitting tight end Zach Ertz for a 2-yard gain.
"Coach told us last night he was going to be aggressive, that he wasn't going to change for anybody," All-Pro tackle Lane Johnson said after the game.
The Eagles eventually scored a go-ahead touchdown to put them up by five with 2:21 left. Brady fumbled, Philadelphia recovered, and another field goal provided the final margin.
Foles may have been named MVP, but Pederson may have been the most valuable asset on the Philadelphia sideline.
"That's been Doug all year, and that is Doug," tight end Brent Celek said.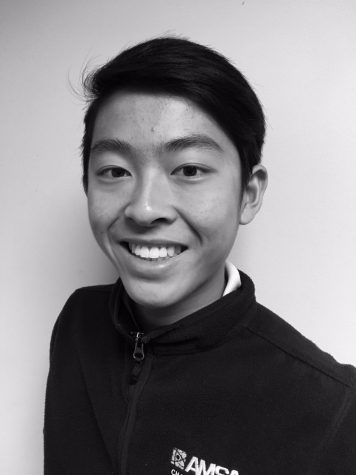 Timmy Wang, Staff writer

Timmy is a sophomore and has attended AMSA since 6th grade. He enjoys playing baseball and basketball.

Timmy's biggest passion is baseball, which...