The man who would be principal
Dr. Curry had a long educational journey
He lasted three weeks as a stockbroker.
"By the end of the day, I just had to get out of there!"
Sitting alone, calling people to talk about stocks all day was intolerable for a young Michael Curry. He quickly realized that he craved interaction with real people, and a room with a telephone simply wasn't going to cut it.
"He's easy to talk to. He's outgoing. He's receptive to other people's opinions," said Substitution Manager Sheila Warner, who also is chief assistant to AMSA's first-year principal. It is clear that a man such as this would despise being cooped up day in and day out.
He was searching for a job that was more dynamic, that had more of an impact.
In fact, Dr. Curry felt the need to impact as many people as possible.
This is the reason that life as a teacher was appealing. Here, he had a direct influence on the lives of a number of students.
Dr. Curry knew the power of a good teacher and a strong educational system.
"I was a late bloomer," he said. "College was an eye-opener for me."
College was nothing short of groundbreaking for a man overlooked in many ways by the public education system.
In 5th grade, Dr. Curry was diagnosed as dyslexic. From then on, he ended up in special education classrooms. Looking back, he finds this extremely limiting. He was never challenged in school.
"When I was in [high] school, my talents in mathematics had not yet been recognized," he said. "It was all when I got to college."
When he got to college, free to explore at will, Dr. Curry discovered a whole new world.
"When I hit college, I started out as a major in economics because there was no math," he said. "I was actually afraid of it."
Yes, with meager mathematics experience—he had gone as far as the equivalent of Algebra I—Dr. Curry, like so many others, had succumbed to a fear of math.
"If you look at my [high school] transcripts, you don't see any mathematics before my sophomore year," he said.
It all changed when one of his required courses freshman year involved higher level math. Dr. Curry taught himself all the concepts necessary, despite having a limited background.
His ability to pick up the advanced material impressed his professor. Recognizing his aptitude for mathematics, this professor offered to make introductions with teachers in the applied mathematics department.
For the first time, Dr. Curry was being encouraged to challenge himself, to explore, to pursue a previously unknown talent. His professor opened his eyes to an entirely new experience.
It was at this point that Dr. Curry recognized the true importance of good teachers and a strong education.
Dr. Curry went on to receive a Ph.D. in Applied Mathematics from Stony Brook University, in addition to three master's degrees. Tellingly, he studied not only mathematics, but education as well.
Over the course of his career, he has taught anything you could imagine in the field of mathematics, up to and including economics, physics, statistics, and computer science.
He has also taught at a variety of levels, from middle school to college.
From Bunker Hill Community College to Bentley University, from Bridgewater State University to Wentworth Institute of Technology, from Boston Latin School to Northeastern University (where he still teaches Pre-Calculus and Calculus on occasion), from Massasoit Community College to, perhaps most ironically, Curry College, the list of schools on which Dr. Curry has left his mark is lengthy to say the least.
Still, Dr. Curry sought to have a greater impact. He truly was meant to be a leader.
The next step was becoming a department chair. Dr. Curry describes this as the ideal job, still able to communicate directly with students, but with greater influence on the larger structure of things, the ability to shape the curriculum, to coordinate efforts between all the teachers.
Dr. Curry served as the math department chair at the renowned public exam school Boston Latin. More recently, he held the same post at Canton High School.
From department chair, it was not a huge leap into administration. He describes this choice as a desire to influence the largest number of people.
As a teacher, his influence was limited to the classroom. As department chair, it extended to teachers as well. But as principal, he could help direct the culture of the entire school.
"Being in my position, I get to coordinate all the good energy into a common goal," he said.
When he needs to take a break from the whirlwind of administrative duties, Dr. Curry may hop on a bike or go for a run.
Students have been known to joke about his penchant for wearing a suit to work—with sneakers. This practice suddenly makes more sense, as Dr. Curry tries his best to run or bike every day that he can.
He ran his first marathon at age 18 and he has competed in 12 more since. He enjoys distance biking, sometimes covering a whopping 100 miles in seven to eight hours.
Beyond both his duties as AMSA principal and his physical endeavors, Dr. Curry also is the current president of the Massachusetts Association of Mathematics Leagues and serves as the executive director of the American Regions Mathematics League.
Chuckling, he remarked that "my name permeates literally across the country in mathematics competitions."
How does he balance all of this? Dr. Curry said that he has "become a master of time management!"
Dr. Curry, though he never participated in math competitions, is a strong believer in the power of competition to bring out new learning. Outside of the dreary milieu of a high school math classroom, students are able to see the beauty of mathematics more clearly.
"Competition brings about an element of learning that doesn't exist anywhere else," he said.
In a pressured environment, students are forced to come up with different and more creative solutions. It is this rigor that Dr. Curry loves and tries to encourage.
He has firm belief in the mission of AMSA as well. Blown away by the school's outstanding scores and stats, Dr. Curry admits, "I'm still getting over it."
While the scores drew him here, he is most passionate about the school's primary objective.
"AMSA has a real mission to take students from a starting place and bring them to outstanding performance," Dr. Curry said. "That doesn't exist anywhere else."
For a man who realized the virtue of a good education when his high school days were over, bringing this strong philosophy and experience to the students of AMSA is a momentous and worthy task.
And undoubtedly better than being a stockbroker.
About the Contributors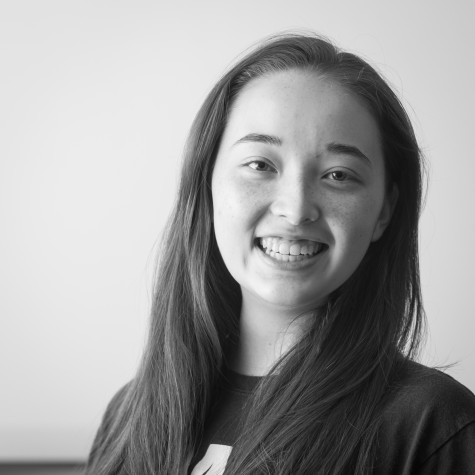 Lexi Ryan, Staff writer
Lexi Ryan is a senior. After teaching herself to read around age 3, she has had
trouble stopping ever since. She has transmuted this love of reading into...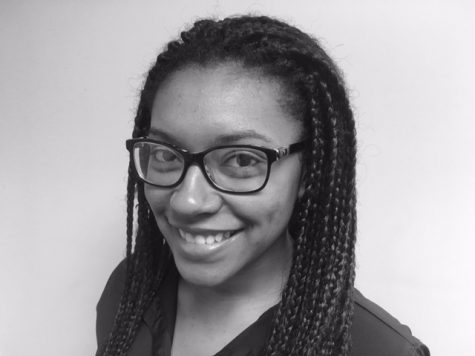 Coretta Granberry, Co-editor
Coretta is a senior and is in her second year writing for The AMSA Voice. Last year she served as the photo editor, and this year finds her as co-editor,...