The thin line between sensitivity and censorship
Parent calls for a ban on classic literature over use of the N-word
On Nov. 15, the Accomack County school district in Virginia began considering banning the classic novels To Kill a Mockingbird by Harper Lee and Adventures of Huckleberry Finn by Mark Twain for their constant use of the N-word.
The incident began when a mother, Marie Rothstein-Williams, whose high school son is in the school district, said that the books are sending the wrong idea to children.
"I'm not disputing this is great literature, but there is so much racial slurs in there and offensive wording that you can't get past that, and right now we are a nation divided as it is," Ms. Rothstein-Williams was quoted as saying in The Washington Post.
It's important to note that the child whose mother complained about the books is of mixed race, and may well be the only mixed race child in the class, making the child face a potentially uncomfortable situation.
"[The high schoolers] are aware of [the N-word] unless they live in a bubble," Mrs. Richardson said, so the idea of racism is not lost on them, but they should be taught the book in a controlled environment with peers, such as a school, so that the context is understood.
"I don't think any books should be banned," said AMSA English teacher Holly Johnson, adding that "text is not the problem."
A real danger of banning books is that, particularly in a public school, people meet others of all religious and ethnic backgrounds. While parents should be allowed to dictate what their children are and are not exposed to to some degree, there must be exposure to the outside world, and even to a measure of discomfort, so that students can achieve empathy and understanding.
Mrs. Richardson said that the N-word, like it or not, is "a part of our history" and that she doesn't "see any reason to ban."
"Why are we teaching it?" Mrs. Richardson said she asks herself as she begins teaching a book. "If it has merit and it has something to teach us, it shouldn't be banned."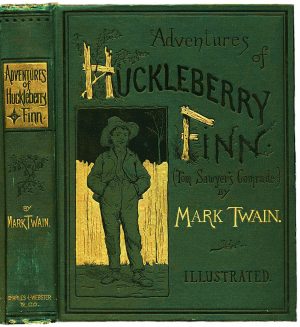 America has a long and troubled history with race and race relations. The only solution, it could be argued, is education comprised of open dialogue.
Although Ms. Rothstein-Williams has received some support from other parents, the majority of people do not agree with her and believe that the classic novels are a part of history and therefore should be open for discussion, not censored.
"Slavery is part of history," said AMSA senior RaeAnn Bowen, who read Adventures of Huckleberry Finn as part of the 11th grade curriculum.
Those who oppose censorship argue that it is not right to ban the novels for use of the word since these books were written in a different time period and showcase what America was like at that moment. The past should not be censored to conform to the thoughts of the present.
Those in favor of the decision to ban worry about over-exposure of racism for their children.
Banning literature may seem like a thing of the past in more liberal pockets of the country, but time and time again, the same books are banned for the same reasons.
The Catcher in the Rye by J.D. Salinger has been banned for being "negative" and "foul" as it meditates on the loss of innocence in an angst-ridden teenager.
The Great Gatsby by F. Scott Fitzgerald has been banned or at least threatened to be banned for simply implying sex.
Both books are also read by AMSA juniors.
Setting and context are crucial elements in defusing potential discomfort, Mrs. Richardson said. It requires teachers to react delicately.
She referenced a time when she had a Muslim student in a course in which students read articles on ISIS. It is a matter of having frank, honest, respectful discussions.
The key word is "context." In rap music, the N-word is used without any sense of being the same word as the one from the past. Bob Dylan used the word in his 1976 protest song "Hurricane," within historical context.
Use of the word, according to AMSA senior Victoria Godfrey, is acceptable if "it has historical context, justifying the story."
Like Mrs. Richardson, Victoria reiterated that "it's for educational purposes" as she agrees the novels have merit.
People sometimes overlook the fact that, although he uses the N-word liberally because of its widespread and common use in the time period, the title character in Adventures of Huckleberry Finn clearly rebels against societal racism instead of supporting it, and the book shows him trying to treat the escaped slave Jim with decency because he is a fellow human being deserving of respect.
The word surely has horrible connotations, but is that sufficient reason to stop studying why it is wrong and what the word means now compared to the past?
About the Contributor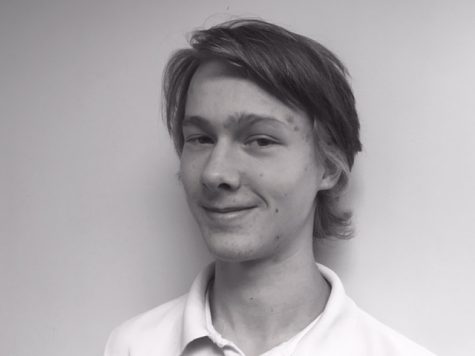 Andrew Fehribach, Opinion editor
Andrew is a senior who has been at AMSA since the 7th grade. He spends free time, sometimes hours, listening to a variety of music, mostly classic rock....