It's time to finally address the gun problem
Hang on for a minute...we're trying to find some more stories you might like.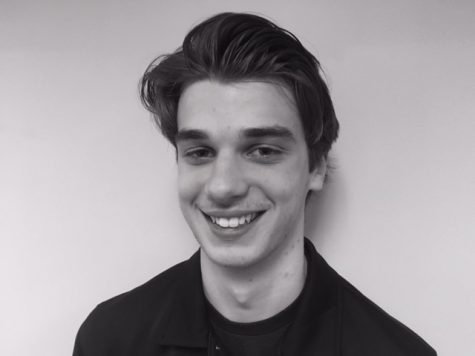 More stories from Steven Richardson
Mass shootings have become so frequent in the United States that during the writing of this column I had to rework my information from the Planned Parenthood shooting in Colorado to include the latest shooting in San Bernardino, Calif. that happened only five days later.
The fact that these mass shootings have become so frequent in our country is beyond disturbing. Constantly having to hear about these tragedies not only disgusts me, it fills me with anger and frustration.
I'm not alone.
On Dec. 2, after the shooting at a San Bernardino County Department of Public Health office, a clearly frustrated President Obama made yet another statement about yet another American mass shooting.
"We should never think that this is something that just happens in the ordinary course of events, because it doesn't happen with the same frequency in other countries," Mr. Obama said.
It's time for the nation to start listening and start doing. A first step is stricter gun laws.
Our gun laws changed substantially 30 years ago with The Firearms Owner Protection Act of 1986, which restricted convicted felons, drug abusers, mentally ill people, and illegal aliens from buying a gun from a licensed dealer. It also included a five-day waiting period, allowing law enforcement officials to conduct background checks.
But is this really enough?
Almost any person can walk into a gun store and get their hands on a weapon. Mr. Obama reminded the country that, right now, "people on the no-fly list can walk into a store and buy a gun."
This is absolutely crazy. If a person is too much of a threat to board a plane, how is he or she not a threat with a gun in their hand?
The vast majority of the past 15 mass shootings in the United States have been carried out with legally owned weapons, including two of the rifles used in the most recent shooting in San Bernardino.
Dylan Roof, who has been charged with killing nine people at an African-American church in Charleston, S.C. on June 17, was able to purchase a .45-caliber Glock at a gun store in West Columbia, S.C., despite having been charged with possession of Suboxone, a prescription pill which is often sold illegally 0n the street.
He admitted to possessing these drugs and should have been restricted from purchasing the firearm based on The Firearms Protection Owners Act but, because an FBI examiner failed to obtain the police report, he was given the weapon.
We need to pass stricter mental health background checks. It should be a federal law for states to submit mental health records to the National Instant Criminal Background Check System (NICS). Right now, whether or not this is done depends on individual state law, which varies widely.
Without all states cooperating, there can be many gaps in the system, potentially allowing mentally ill people to get their hands on guns.
Frustration is compounded by the knowledge that gun violence is something we can prevent with common-sense measures. We need to establish mandatory training for these weapons and licensing should be renewed at least as often as a driver's license.
We also need to ban all assault weapons. No one needs these weapons belonging solely on a military battlefield.
Gun control, even in the face of continued gun violence, is an unpopular subject among many Americans who don't believe that they should suffer because of a few individuals who represent a threat.
But is avoiding the hassle of waiting a few extra days or renewing your license more frequently really worth potentially sacrificing lives? The Second Amendment may give citizens the right to bear arms, but it says nothing about being able to purchase them easily and irresponsibly.
Mr. Obama addressed the subject during his speech to the nation on Dec. 6. "I know there are some who reject any gun safety measures, but the fact is that our intelligence and law enforcement agencies—no matter how effective they are—cannot identify every would-be mass shooter," he said.
We, as a people, must come together to prevent such tragedies from continuing and, sadly, becoming the "ordinary course of events."

About the Contributors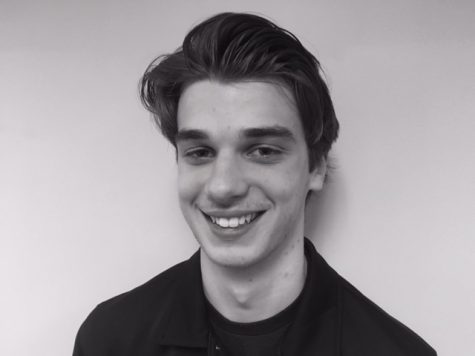 Steven Richardson, Senior writer
Steven is a senior and has been attending AMSA since 6th grade. He is the resident cartoonist for The AMSA Voice. He has always had an interest in the...