Prepping students for research, including cancer
EDITOR'S NOTE: Third in a four-part series about AMSA's innovative science research program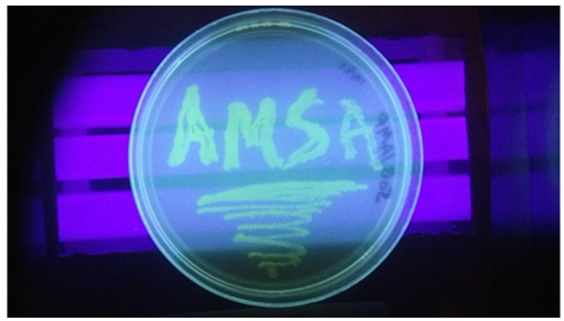 Hang on for a minute...we're trying to find some more stories you might like.
It's right there in the name: science, as in Advanced Math and Science Academy. Teachers and students alike, through the science department's new research program, are showing the world exactly how advanced the school really is, rolling out research opportunities above the high school level.
Students in the microbiology group, under the tutelage of teacher Joe Bengiovanni, are learning skills and techniques that could, in the future, take them into a number of scientific disciplines.
"From an educational standpoint, we are teaching essential skills that would be used in any molecular biology laboratory," Mr. Bengiovanni said. "Students are responsible for their experiments every step of the way which allows for a large number of opportunities for troubleshooting and requires full understanding of the techniques."
Where to apply these new skills? The field of oncology, for one.
"These skills are transferable to a wide range of research areas, including cancer research," Mr. Bengiovanni said.
Although Mr. Bengiovanni mentioned other areas, students in the research program are looking at cancer in particular. Seniors Santiago Vargas and Alli Caulfield lead a team of five, rounded out by sophomores Drew Rubin, Derrick Newberry, and Agnes Villianyi.
"It has given me experiences in high school that I otherwise wouldn't have gotten without this opportunity," Derrick said.
In their research, students are attempting to create a procedure that will bring a specific plasmid—an independent, self-replicating DNA molecule within a cell—called CD133 to the surface of the cell. CD133 is a glycoprotein being used as a marker for stem cells in cancerous tissues.
By isolating the CD133, a second process will allow an indicator to be added, giving evidence that the cell is cancerous.
"We have basically two branches," Mr. Bengiovanni said. "One is a yeast surface display, where we are trying to display CD133 on the surface of a yeast cell, and then there's another where we are trying to generate this recombinant protein to test for interaction. Our hope is to introduce this recombinant protein into somebody that has cancer and, by binding to the cancer cell, it would signal the body almost like a vaccine would."
The research team is developing a system of interactions between a cancer protein and an engineered protein (the CD133) capable of initiating an immune response, an approach called immunotherapy.
The procedure the research team has created starts with a yeast cell. They have a system that brings proteins to the surface of the cell, alongside the CD133. The procedure has been created from scratch by the research team and it will allow a location for bonding to the CD133.
"What our hope is, basically, is that we are coding for the antigen of a known vaccine," Mr. Bengiovanni said. An antigen's purpose is to signal the immune system that something is wrong with the cell.
The second "branch" of the research has to do with the antigen's interaction with the CD133. The goal is to find a protein that will bind to the CD133, allowing an antigen to accumulate to the binding protein, which will signal an antibody that the cell is cancerous.
Knowing how antigens work from other successful vaccines such as smallpox, the researchers want to apply this to the yeast cells they are working with.
"Researchers are always looking for new antibodies that can bond to the cancer cell for diagnostic purposes," Mr. Bengiovanni said.
This year's primary focus is to isolate CD133, as the project is too big to complete in one year. Using the notebooks, procedures, and lab practices from this school year, the research team hopes that students can make gains concerning the second branch in future years.
"This year, we are working on skill development for the kids," Mr. Bengiovanni said.
Mr. Bengiovanni always knew the research would not be completed in a single year. The program was designed to have the same feel as a graduate school program, preparing students for work in the next stage of their scholastic careers.
"Research has taught me a lot about how to work properly in a lab," Drew said.
Once they enter that lab down the road, they will be a step ahead in the game—which was the goal all along.

About the Writer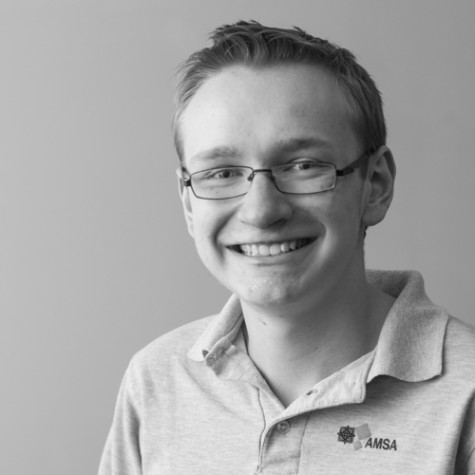 Chris Ludlam, Opinion Editor
Chris Ludlam, more commonly known around AMSA as Ludzy, is part of AMSA's Class of 2015. He has attended AMSA since 6th grade. He plans to study either...