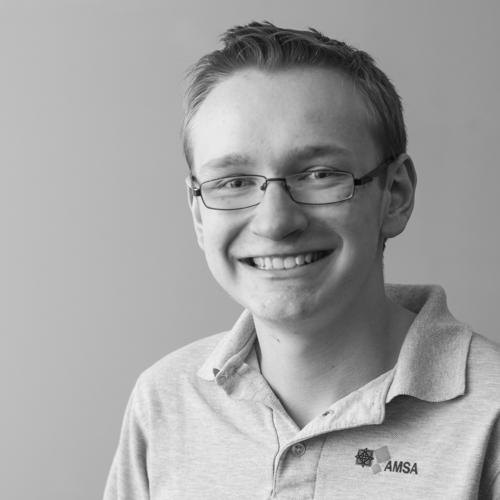 Chris Ludlam, more commonly known around AMSA as Ludzy, is part of AMSA's Class of 2015. He has attended AMSA since 6th grade. He plans to study either chemistry or environmental sciences in college and, hopefully, receive his doctorate in one of those fields.
Chris enjoys living his life effectively, while making sure he has the most fun he can. Outside of his studies, Chris plays many board games and card games, and is part of the Board Game Geek Club and activity period at AMSA. He also enjoys playing video games, and got hooked on League of Legends in early 2014.
Along with the games, Chris enjoys having fun by listening to music. His favorite genre is classic rock, with some of his favorite groups being Pink Floyd, Boston, and Creedence Clearwater Revival, although it is hard to choose just a few.
In addition, he enjoys a cappella music, most notably Pentatonix and Voice Play. He expresses his enjoyment by singing around the house, in the shower, and as part of AMSA's chorus.
Chris Ludlam, Opinion Editor
Apr 28, 2015

Prepping students for research, including cancer

(Story)

Apr 08, 2015

Dr. McCleary is the choice as new AMSA leader

(Story/Media)

Mar 09, 2015

Five finalists, but no winner in principal contest

(Story)

Feb 08, 2015

Twists and turns lead Dr. Christopher Lord to AMSA

(Story)

Feb 06, 2015

A blind eye no more toward Africa

(Story)

Dec 18, 2014

A week of AMSA pride, spirit, and scholarship fundraising

(Story)