About Us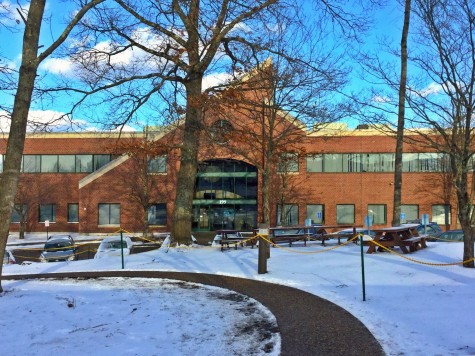 The AMSA Voice is the student news site of Advanced Math and Science Academy in Marlborough, Mass. The site and its contents are produced primarily by students in the school's journalism course. Now in its fourth year online, The Voice and its stewards are proudly continuing a tradition of excellence that has made the publication among the most respected in New England.
Students are taught that a free press is an instrumental component of a democratic society. The pursuit of truth in the form of distributed information serves as a monitor of power and to keep the populace informed, the combination of which ideally preserves freedom. This concept leads to our motto, which translates to "the truth will set you free."
The journalism course is open to students in grades 9 through 12. The course is taught, and the site is edited and administered, by Steven Smyth, an AMSA English teacher who is a former reporter for the Contra Costa Times in Walnut Creek, Calif. Mr. Smyth would like to give special thanks to computer science teacher Lino Alvarez, whose ongoing assistance and expertise helps to make this site possible.
We welcome respectful feedback and vow to cover, to the best of our abilities, the issues facing the school, our communities, and the changing world around us.