A dark journey into obsession
Director Bennett Miller takes audiences on a mesmerizing and haunting journey in his newest film, Foxcatcher. The film is like an uncomfortable silence that you can't help but watch unfold.
The film is captivating, filled with a variety of dark characters, played by actors who all give Oscar-worthy performances—Steve Carell, Channing Tatum, and Mark Ruffalo.
Foxcatcher is based on the true story of two Olympic gold medal-winning wrestlers and brothers, Mark and Dave Schultz (Mr. Tatum and Mr. Ruffalo), who are summoned by multi-millionaire John du Pont (Mr. Carell) to train for the 1988 Seoul Olympics. Under du Pont, Mark begins to go down a dangerous spiral that breaks his confidence and leads him into a life of drugs and alcohol.
Mr. Miller (Capote, Moneyball) engages the viewer with the way he allows this incredibly dark story to unfold before their eyes. The film develops slowly, but it is never boring. Long scenes of dialogue between characters let viewers almost go through what Mark is experiencing, living the tension that is mounting as the strangeness of the situation grows.
Mr. Miller also has a great eye for sports, which he showed in 2011's Moneyball. With the way he faithfully recreates arenas, training facilities, gyms, and trophy rooms, he is able to illustrate the uncomfortable situation and unrealistic goal du Pont forces onto Mark to be the best.
Mr. Miller coaches brilliant performances from his actors. All three stars give very intense and dark performances.
Mr. Carell is a revelation, veering from his usually comedic roles to portray the extremely intense and paranoid John du Pont. Mr. Carell has even altered his appearance and voice, utilizing his prosthetic nose that always seems to be raised in the air as he looks down at everyone around him, and a monotonous, quiet tone.
The moment viewers get their first glimpse of him, they can tell that there is something off. Mr. Carell conveys all aspects of the weird personality and paranoia of du Pont. We can tell just how insecure this man really is, empathizing with his need to be admired  and to be the best, even though he is not close to being the best and is just putting on an act.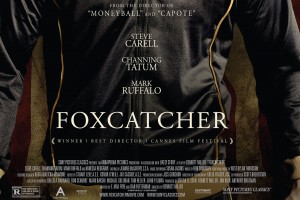 The situation is made all the more eerie by the fact that du Pont has no connection to the U.S. Olympic Committee or to the wrestling program; he is only an obsessed, rich fan, which adds an unsettling quality to his character.
Mr. Carell shows all of this with the way he delivers lines, his facial expressions, and his offbeat social behaviors.
But Mr. Carell is not the only actor who has made an intense departure from his usual roles. Mr. Tatum gives a tragic performance as the quiet, uncomfortable, and vulnerable gold medal winner, who nonetheless lives in the shadow of his brother, Mark.
Mr. Tatum also has altered his physical presence, including the adoption of an ape-like manner and an overbite that gives him the menacing look of a man who has been beaten down all his life in an attempt to "be the best in the world."
Through Mr. Tatum's performance, we can see that Mark is a good guy who has just been so obsessed with wrestling that he has lost a part of life. He has missed out on so much and is an insecure person who makes a dreadful deal with du Pont that ultimately destroys him and his career.
The third of these Oscar-worthy performances is that of Mr. Ruffalo, who plays the much more together, family man Dave Schultz. Through him, the viewer is able to see the "normal" one of the group, a man who has strong morals and beliefs and is very smart and professional, but who knows that he is the best while realizing that du Pont is a phony with a lot of issues.
The film has no music in it until the end, which gives intense scenes more of a discomfited and suspenseful feeling.
What Mr. Miller does do is replace music with background noises and unsettling silences to help create a dark and haunting atmosphere that appropriately surrounds the film and its characters.
In the film's shocking finale, Mr. Miller does a good job of sticking to the quiet tone of the film and not over anticipating or building up the ending too much. Instead, he fittingly allows Mr. Carell to carry the day with his character's unpredictability.
Leave a Comment
About the Contributor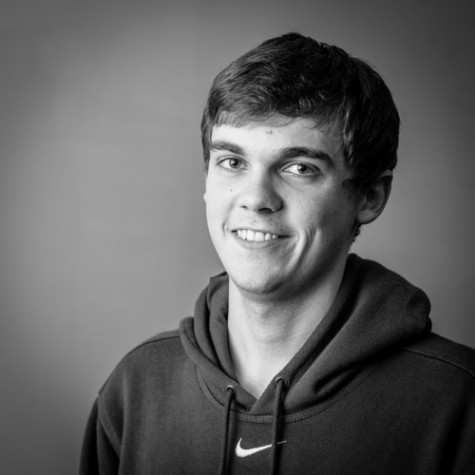 Nathan Richardson, Features Editor
Nathan Richardson is a truly talented and gifted individual. He has been a student at AMSA since 8th grade. He is now a senior and still does not really...