AMSA BoT meets to discuss and vote on executive director options
AMSA's Board of Trustees announced a special meeting for 6 p.m. Thursday, the primary purpose of which is to discuss and vote on a new executive director for the school. The finalists for the position are Dr. Lisa Mobley, currently the principal of King Philip Regional High School in Wrentham, and AMSA history teacher Jessica Bowen.
The possibility exists that neither candidate will be chosen, leading to a re-posting of the position and a new search.
AMSA Executive Director Ellen Linzey announced last spring that she would be stepping down upon the completion of the 2022-2023 school year. The BoT chose Eos Transition Partners to lead a search for outside candidates, with Dr. Mobley and John Fletcher announced as finalists, along with AMSA Principal Mike Nawrocki, on Feb. 1.
Mr. Fletcher and Mr. Nawrocki both removed themselves from consideration prior to the final interviewing process, leading to the announcement of Mrs. Bowen as a new finalist.
She applied for the position during the initial search phase but missed the cut in favor of Dr. Mobley, Mr. Fletcher, and Mr. Nawrocki.
"I certainly went through the process," Mrs. Bowen said. "I applied for the job and I had preliminary interviews."  
The BoT has not publicly acknowledged that Mrs. Bowen applied for the position because it pledged anonymity about the search process.
"I wish that there was a way to clarify [the search process] without breaking the confidentiality, but I will not break that promise just for the sake of transparency now," said BoT Chair Raul Porras.
After the unexpected withdrawal of Mr. Fletcher and Mr. Nawrocki, the BoT has had to face differing opinions about the hiring process, particularly whether it should be put on hold in favor of a new search.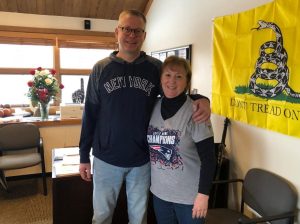 "I do think that [the board] needs to take a step back and evaluate things again, and then move forward," Mrs. Linzey said after Mr. Fletcher and Mr. Nawrocki stepped aside, but before Mrs. Bowen was announced as a new candidate.
Mr. Porras has not committed to either candidate or a new search.
"The search is officially not closed until we hire an executive director," he said.
AMSA has a troubled history concerning executive directors. The only stability has occurred over the past six years, when Dr. Anders Lewis replaced Dr. Joseph McCleary, and Mrs. Linzey then replaced Dr. Lewis.
The difference, many believe, is that Dr. Lewis and Mrs. Linzey were inside hires. 
"Certainly in the past, external candidates have not done well," said Dr. Lewis, who has been at AMSA since it first opened its doors. He was the longtime history department chair before assuming the executive director role in 2017.  
Until Mrs. Linzey, who is completing her fourth year in the position, no executive director in the school's history lasted more than three years.
The search to replace Mrs. Linzey was a smooth one until Mr. Nawrocki withdrew himself from consideration on the cusp of his final interview. 
"There were a variety of reasons and items that I had to consider, including personal and family decisions, the process in general, and how the position has operated in the past," Mr. Nawrocki said about his decision to withdraw. 
The BoT has acknowledged concerns in the face of uncertainty, particularly with staff morale, a longtime issue at the school before Dr. Lewis assumed control. 
"It is going to be okay. We've gone through more difficult things," Mr. Porras said.
Because things such as morale and mass staff exoduses were stabilized under the leadership of Dr. Lewis and Mrs. Linzey, many believe that hiring from within is the key moving forward.
"I think it is always beneficial to promote from within," AMSA alumnus and music teacher Persephone Commito said. "It matters to me that [the candidates] have been here and people know them." 
The current process dates to last May 10, when an email from former BoT Chair Roger Jarrett and Mr. Porras (then the vice chair) was sent to the AMSA community announcing that Mrs. Linzey would be stepping down.
Both Dr. Mobley and Mrs. Bowen met with students, faculty, and the BoT last month. They answered various questions concerning their backgrounds, philosophies, and plans for the school's future.
On the eve of a decision, Mr. Porras remained optimistic.
"There is no doubt in me that AMSA will be fine," he said.
Leave a Comment
About the Contributor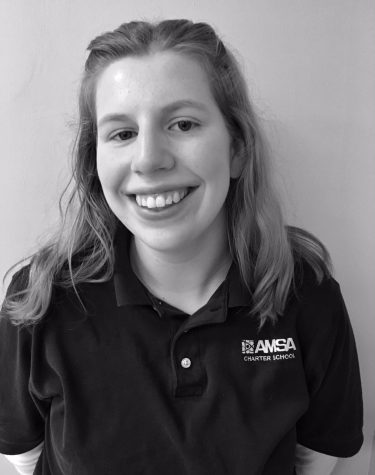 Emily Woodsmall, A&E editor
Emily is a senior at AMSA, and this is her first year on The AMSA Voice staff. Emily has been at AMSA since 6th grade, and she is an avid member of the...