AMSA students to peers: We stand with you
From Columbine to Sandy Hook to, now, Parkland — places seared into the consciousness without need of modifiers — the United States has seen an increase in school shootings.
We at The AMSA Voice have decided to speak up about threats students across the country are now faced with and how students are leading the nation toward change.
We stand with them.
Generation Z (people born in the mid 1990s and early 2000s) has been extremely active in the wake of the latest school shooting in Parkland, Fla. The cries of students such as survivors Emma Gonzalez and David Hogg have reached everyone in the country, especially students here at AMSA.
The mere thought that our peers could feel threatened in a school environment is horrifying. The question of how we can start making students feel safe again is as controversial as ever (should there be more gun control? does mental health need to be better addressed in our country?) but people of all political backgrounds can agree that children should not be getting shot in school.
AMSA has already taken notice and paid tribute to the fallen at Marjory Stoneman Douglas High School in Parkland, leaving classes for 17 minutes (one for each life lost) on March 14, the one month anniversary of the shooting.  
The event did not have a political context; it simply expressed how students can stand together in a time of need.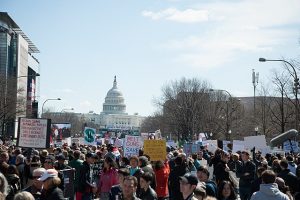 It was a lesson to the nation.
The Columbine shooting, in Colorado in 1999 and where 15 lives were lost, was a shock to the country. People could not conceive something of that magnitude could happen in an American school.
Sandy Hook, in Newtown, Conn., where 20 first grade students and six adults lost their lives in 2012, broke the hearts of every American. The first graders were too young to speak about their harrowing experience. They were too young to have their voices heard.
But Parkland is different. The students of Marjory Stoneman Douglas have moved high schoolers across the country, capped by a day of protest on Saturday, when hundreds of thousands turned out in cities across America and the world to speak out against gun violence.
Many of these students — juniors and seniors across the country — will be voting in the upcoming midterm elections. If politicians want to keep their jobs, they will need to heed the the voices.
It was AMSA students who first approached administrators with the idea of doing something in honor of the victims on March 14. Through working with administrators, students were able to have a platform for their grief and concern.
"My hope [was] that if students do this about them coming together in a productive and positive way, it'll bring people together […] not create more division," said James Frier, dean of students for AMSA's upper school.
The idea has always been to have students stand in solidarity in support of each other. It's students saying, "This is enough," and that it's time to stop worrying whether their school will be the next one featured tragically in the news.
Leave a Comment
About the Contributors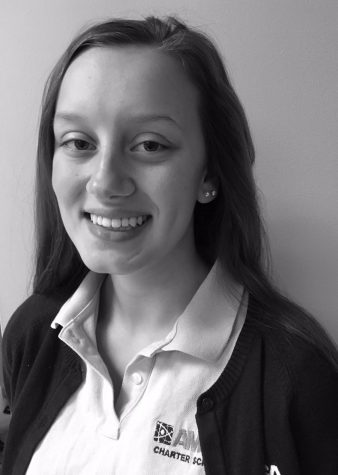 Amelia Marceau, Co-editor

Amelia is a senior. She has a great interest in writing and is excited to be a journalist and co-editor for the The AMSA Voice. Amelia has attended AMSA...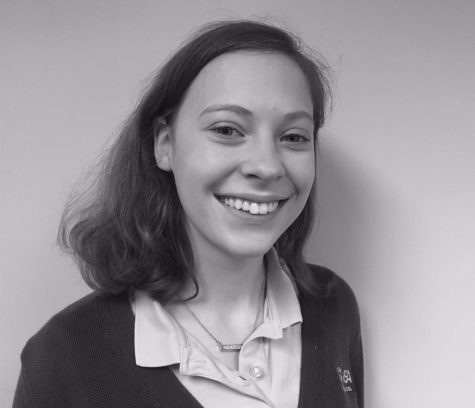 Emma Cohen, Editor in chief
Emma is a senior, returning to The AMSA Voice this year as editor in chief. At AMSA, she is involved in various clubs and organizations, such as AMSA JCL,...