AMSA uniform changes, redux
Another year, another uniform. The AMSA dress code has been steadily evolving over the 11 years of the school's existence, but over the summer it underwent its most major transformation to date.
The administration has implemented a new, more stringent set of rules regarding pant tightness, skirt length, and shoe color among other things. They've also gotten rid of pink, yellow, and gray as polo shirt color options and substituted navy blue instead.
"The goal was to narrow down the plethora of colors," Upper School Dean of Students Mike Nawrocki said. "Last year and in years prior, when I would look around the cafeteria during lunches, it appeared to be more of a dress code than an actual uniform."
When the new Middle School Dean of Students Ben Keeler came to tour AMSA in April, he observed that "the uniform didn't look all that professional" and that a stricter uniform would "help people focus on intellectual merit rather than status."
Additionally, the gym uniform received a major overhaul. Instead of the AMSA Athletics Dept. T-shirts from previous years, the only type of gym shirt now allowed is a Dry-Fit navy polo.
However, the most controversial change was a ban on hooded sweatshirts, AMSA or otherwise, even on dress down days.
All seven grades at AMSA seem to have reached a consensus that this rule isn't fair.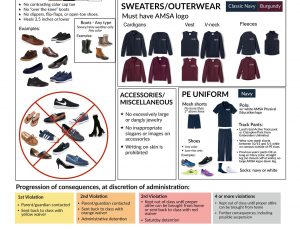 "I think you should have no [hooded] sweatshirts on a regular day, but not on a dress down day," 8th grader Lauren O'Loughlin said.
Although everyone has been affected by the new policies, some are less bothered than others. The 6th graders, for example, are significantly more on board with the dress code than the rest of the student body.
"The uniform is good, because we feel more like a community," 6th grader Drew Manson said.
The change in the uniform has affected 6th graders least of all because this is their first year at AMSA and they haven't experienced all the changes that have accompanied the school's growth and development.
Their views on the uniform are understandably more positive. To them, the dress code is unifying and professional, just as the administration intends it to be.
The 7th graders don't seem too distressed, either.
"It's not that bad. I like that everyone has to wear the same thing," 7th grader Gianna Fiore said.
For high schoolers, though, the new uniform is nothing but irritating after years of accumulating clothing that is no longer allowed.
"It's a little too expensive and we only have one more year," senior Soumya Potu said.
This is the position of many seniors, who say that spending so much money on something they'll only need for one year is inconvenient and unreasonable.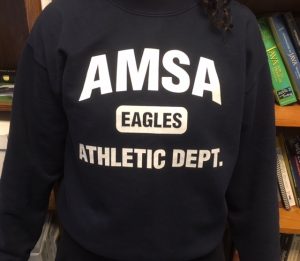 "I was kind of frustrated with it," freshman Anna Litteer said. "Admin should be focusing on promotion of the school and getting us better equipment."                                
Another main problem–in some ways perhaps a bigger one–is that everyone needs to be on the same page regarding the uniform, but there is wide disparity in how the new code is both understood and enforced.
"Whatever rules there are should be enforced at the same level because if some teachers enforce the rules and other don't, then people don't even know what the rules are," sophomore Andrew Goering said.
It is a common sentiment across the campus.
"Everyone needs to be on the same page," Drew said.
Since the application of the new policy, rumors about why it came to be in the first place have caused uncertainty about its creation.
One of the most hyped rumors is that hooded sweatshirts promote gang violence and AMSA opposes that by banning hooded sweatshirts on campus.
"Confusion needs to be cleared up; instead of rumors, there should be a legitimate reason," junior Vinisha Dhuleshia said.
Mr. Keeler was happy to respond.
"There's no administrator who is saying racist statements about hoodies proliferating gang violence," he said. "That had nothing to do with the decision."
The main concern of administrators in banning hooded sweatshirts was that they make it easier to close oneself off or to hide earbuds.
"They do separate people," Mr. Keeler said. "Being able to hide things in there and kind of closing yourself off psychologically from other people are the two big things about the hoods."
In the end, everyone will have disagreements about any changes that occur. However, people need to be kept well-informed and they need to be operating on the same level.
"Teachers need to really know what the nuances are," Mr. Keeler said. "It'll take more than one year to work out the kinks."
Leave a Comment
About the Contributors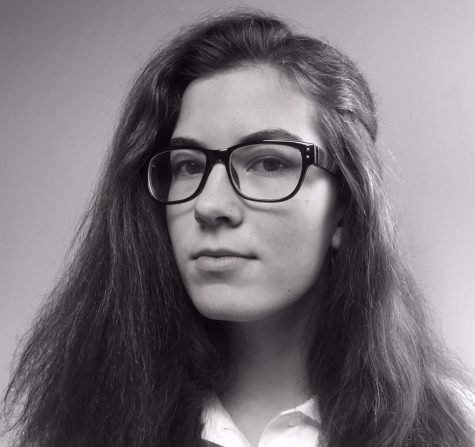 Kate Longinova, Senior writer

Kate is a junior. She loves writing and has done lots of it, especially short stories

and poetry in both Russian and English. She looks up to many...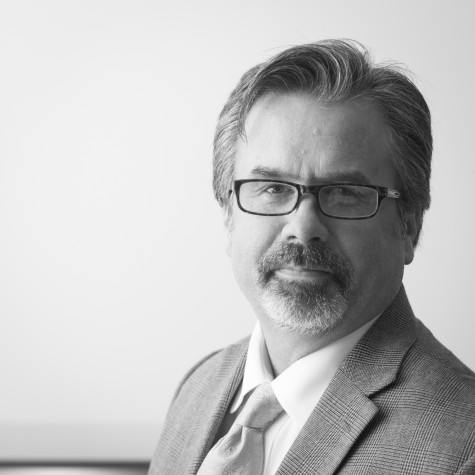 Steven Smyth, Executive editor
Mr. Smyth, an English teacher at AMSA for the past nine years, is The AMSA Voice adviser and executive editor. He currently teaches Journalism, Advanced...