Biggio's HOF credentials are subject to debate
As for Clemens and Bonds …
Four players were elected to the Baseball Hall of Fame on Jan. 6, including Craig Biggio, the lone "controversial" choice among inductees. Pitchers Randy Johnson, Pedro Martinez, and John Smoltz were expected to make the cut and they did, all in their first year of eligibility.
Biggio made it on his third try, after falling two votes short last year (players need 75 percent of votes cast for induction). He finished a 20-year career with the Houston Astros with 3,060 hits, but was a .281 hitter lifetime and had just one season of 200 hits.
The AMSA Voice Sports Editor Nick LaPan and correspondent Daniel Voronin engaged in a debate about Biggio's qualifications and the 2015 class as a whole. The induction ceremony is scheduled for July 26 in Cooperstown, N.Y.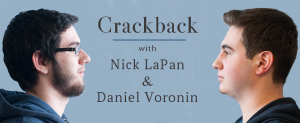 Daniel Voronin: Let's just get one thing straight: Craig Biggio deserves to be in the Hall of Fame. Roger Clemens and Barry Bonds do not—at least, not yet. With 3,000-plus hits, 1,000-plus RBI, and a career filled with four Gold Gloves, five Silver Sluggers, and seven All-Star appearances, you would have to be crazy to leave him out of Cooperstown.
Nick LaPan: Yippee, an Astro finally made the Hall, except Biggio was an average player at best. A .281 batting average is respectable, but is that really Hall of Fame worthy? Names like Barry Bonds, Sammy Sosa, Edgar Martinez, Roger Clemens, and Mike Piazza should be the ones who were in the conversation.
D.V.: I'm not saying Biggio should get in because he's an Astro. I'm saying he should get in because he deserves it. A .281 average may not be extraordinary, but it was darn good when you look at outside factors like OBP, slugging, and clutch factor. Besides, with the current way the Hall of Fame system is set, there is no way that Bonds or Clemens gets in no matter which way you look at it.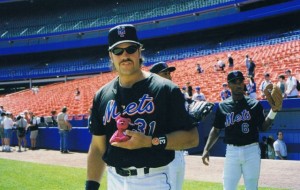 N.L.: The way the Hall works is by voting, as it should, but they vote based on popularity. They should vote for the players who actually deserve it, steroid usage or not. The nominees on this year's ballot were from the steroid era. They voted for Biggio because they wanted to see a "clean" player get in. Sooner or later they will have to let steroid users in. Based on the sheer number of players who "cheated" the whole league was basically on an equal playing field.
D.V.: Biggio deserved to get in. Piazza deserves to get in. But the system allows certified voters to keep their voting rights even after they stop covering baseball and, as a result, they can choose not to vote which stiffens the process. Many old-fashioned voters still feel like steroid players shouldn't get in and this won't change until the process itself changes.
N.L.: Let's focus on Mike Piazza for a second. This was his third year on the ballot, the same as Biggio. Piazza is the best offensive catcher of all-time, and extremely underrated. I agree that Biggio should have gotten in eventually but the talent that he beat to get in this year is absurd. Biggio had 82 percent of the vote and Piazza was next with 69 percent. Biggio is the only player who I have a problem with because of the caliber of players he beat out.
D.V.: I will agree that Piazza should have gotten in, but again, it's a long, tedious, convoluted process that will wait on him to get in for a few years just like it did for Biggio. Even if both didn't do steroids, they were prominent hitters during the era and some of those old and outdated voters didn't even want to consider them because of "possible" ties. Besides, if Bonds and Clemens got in, what would you say about Pete Rose then?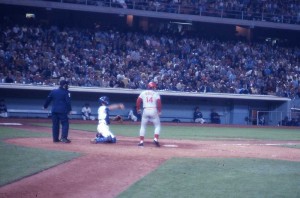 N.L.: Pete Rose is a whole different animal. Betting on games involving your own team? Atrocious. His numbers were definitely Hall of Fame worthy but his actions are what ruined his chances. Hall of Fame inductees should be committed to playing and managing the game with integrity.
D.V.: Ah, but now you see the flaw. What makes you think that Bonds or Clemens were committed to the game? They were more absorbed in getting the big stats and records rather than being true to the sport.
N.L.: Personal glory related to a game is still being devoted to the game. PED users are usually trying to get an advantage during the game, while in Pete Rose's case he got so caught up in his gambling problem that he sacrificed his personal glory for a financial consideration. Now, back to steroids for just one second. Yes, it is highly unlikely that Clemens and Bonds will ever make the Hall, but it is called the steroid era for a reason. It was the biggest scandal any sport has ever had. So, if many of the players from that era did steroids will the voters keep all of them out? That will also be the case for many of the players currently playing Major League Baseball.
D.V.: The Hall of Fame has basically two choices: never let a single controversial player into the Hall (whether it's steroids, gambling, or the DH position as a whole) or have a specific section in Cooperstown devoted to the era. My bet is that with the system currently in place it will never ever happen unless the process is changed.
Leave a Comment
About the Contributor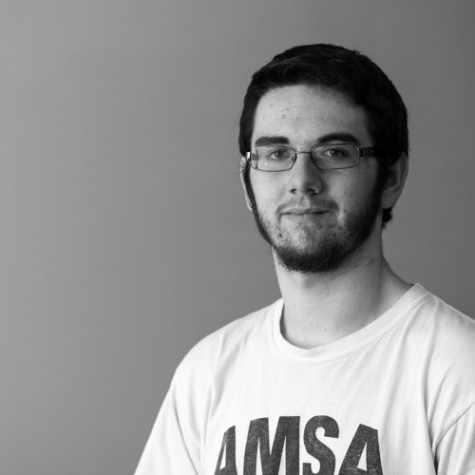 Nick LaPan, Sports Editor
Nick LaPan is a senior at AMSA but is not advanced in math or science. He is, however, advanced in sports. His passion for sports is what really drives...