Unexpected greatness in a film about the journey into self
Keaton shines bright in dark comedy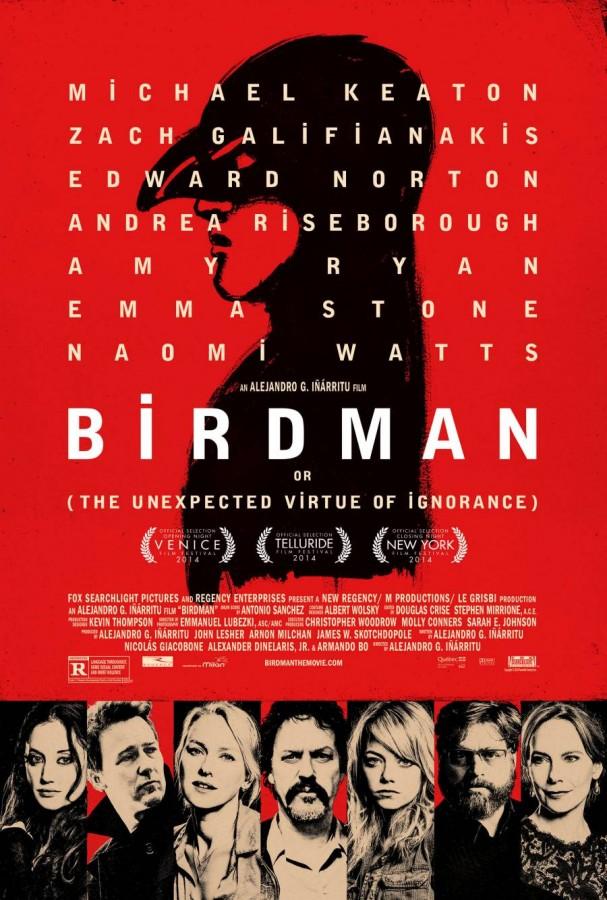 Birdman isn't just a great film—it's a technical tour de force that people, including members of the Academy, will be talking about for some time. In addition to the illusion that the film unfolds in an unbroken, two-hour shot, this work by director Alejandro González Iñárritu also is able to take viewers on a journey into the world and minds of off-the-wall but relatable characters.
Birdman (alternate title: The Unexpected Virtue of Ignorance) is a black comedy about a man named Riggan (Michael Keaton), an actor who was famous in the 1990s for playing a superhero known as Birdman, but who is now a washed-up actor struggling to make a Broadway play in which he has made himself the star.
Mr. Iñárritu allows the viewer to get inside the disturbed head of Riggan, who is struggling with his past and with regret while also having crazy fantasies about his life and the way people think of him.
Riggan repeatedly fantasizes about being famous and relevant again, like he was in his Birdman days, but at the same time he is struggling to keep those thoughts in the past. He tries to deal with his present struggles, which include creating a successful play while dealing with his daughter, Sam (Emma Stone), a recovering drug addict.
Through Riggan and the supporting characters, Mr. Iñárritu is able to successfully convey emotions and social situations and thoughts that are very much present in today's society, such as the way people deal with their pasts and how people worry about what other people think of them.
A primary theme is how society urges people to conform in order to feel "normal," but the fact of the matter is that everyone is unique and we need to embrace differences and individual personalities.
Mr. Keaton gives one of the best performances of his career. He exhibits great range—at times he is comedic, yet at other times he is fierce and controlling. He can be heartfelt and then veer toward self-destruction, before turning back to comedy.
Riggan is an extremely complex character that Mr. Keaton portrays with a warm sense of humanity even with the character's crazy mood swings and many issues.
But Mr. Keaton is not the only one who soars in Birdman. Edward Norton gives a very funny and energetic performance as the pompous, but internally insecure method actor Mike, who co-stars in Riggan's play.
Naomi Watts also gives a funny and poignant performance as the nervous co-star, and other star turns include Zach Galifianakis as Riggan's clueless agent, and Ms. Stone as Riggan's insecure and lost daughter who is struggling to try to find a place in a world that expects so much of her.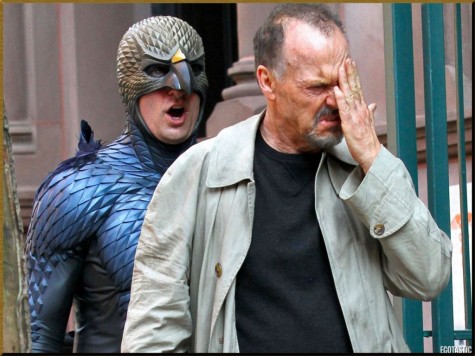 One part of this film that everyone will be talking about is its technical aspects. The cinematography by Oscar-winner Emmanuel Lubezki (The Tree of Life, Gravity) flows almost like a play itself with minimal sets and lots of long, powerful tracking shots.
The film seems to have absolutely no cuts until the very end. Long takes are edited together to look like a continuous shot. The film flows from day to day and from character to character flawlessly and with what seems like no effort, which makes the impossible look possible.
Mr. Lubezki's camera glides through the set and takes the viewer to different characters in the theater (where the majority of the film takes place), which is mostly seen through Riggan trying to franticly organize his cast and crew.
Whether it's a tracking shot following Riggan as he yells at Mike for getting drunk on stage or Riggan himself struggling with the voices in his head and destroying his dressing room, the camera is always quietly watching.
The film also has an engaging jazz score, which accentuates Riggan's mood swings, allowing viewers to feel what we believe he is feeling. Be it anger, humor, or nervousness, the viewer can sense these emotions in a soundtrack that almost feels like the beat of Riggan's heart.
Birdman is a bold and original film experience that reveals much about society and people through smartly executed dark comedy. The only real flaw is an ending that is a little too long for its own good.
But this is a small flaw in a film that we should definitely be seeing more of come the night of Oscar presentations.
View Comments (3)
About the Contributor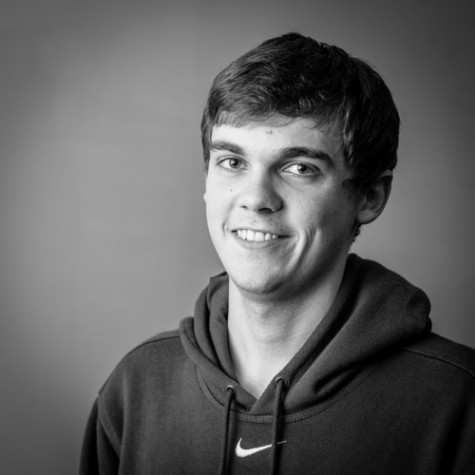 Nathan Richardson, Features Editor
Nathan Richardson is a truly talented and gifted individual. He has been a student at AMSA since 8th grade. He is now a senior and still does not really...