Chatter as music: an English teacher finds a home at AMSA
The bell rings loudly, echoing throughout the school, and talkative students finish spilling into the classroom for another 45-minute period. The bustle and loud chatter coming from every direction does not bother AMSA English teacher Katelyn Natale, however.
In fact, it is music to her ears.
What might seem like controlled chaos to some is a wish come true for Ms. Natale. She not only loves that chatter, she hopes that it never goes away. It means that students are excited to be in class, and they quiet down as she begins her lesson.
"I dreamed of being a teacher since I was 10 years old," she said. "Having a mother who was a teacher definitely influenced my decision to teach."
When Jessica Hudnall left AMSA in the summer, the English department was left scrambling to replace a popular and passionate 10th grade teacher. Enter Ms. Natale, who embodies the traits the school wants in its educators.
"Ms. Natale always tries to ensure that her students are connecting to the curriculum in a meaningful way," English Department Chair Michael Lubawski said.
Ms. Natale has quietly become a valuable addition to the department and to the AMSA faculty.
"She brings a fresh perspective," said Adrienne Masiello, an English teacher who is serving as Ms. Natale's mentor, which all first-year AMSA teachers are required to have. "It can be challenging to teach here, but she has assimilated nicely to this culture."
Ms. Natale, a graduate of Regis College in Weston, did her student teaching at Wellesley High School.
"It was much more content heavy there," Ms. Natale said. "It wasn't unusual to have a reading schedule of 40 to 60 pages a night."
That obviously requires a lot of discipline, which Ms. Natale believes is a key component to any student's education and is a trait that lends itself to all academic fields.
"Without having a good basis of reading and comprehension skills, how do you plan on being successful in math or science?" she asked.
English isn't Ms. Natale's only passion, however. The Woburn native is the AMSA yearbook adviser, and she enjoys dancing and horseback riding. Students might be surprised to learn that Ms. Natale actually played for a polo team during her year abroad in London, studying at Regent's University.
"
She brings insight and a fresh look to AMSA."
— Adrienne Masiello
"I knew how to ride, which is half the battle, and they taught me the other stuff," Ms. Natale said.
Her year in London was another dream come true for somebody passionate about English. She studied the works of Shakespeare and Charles Dickens, often in the very places where those literary legends wrote and where they set their stories.
"We were hardly ever in the classroom," she said. "We were able to go to the Globe Theater and go on a tour of Dickens' locations. It was like having field experience."
An open position in the English department was not the sole reason Ms. Natale came to AMSA. It was very clear that the type of students AMSA attracts had a great impact on her decision to join the school in August.
"The students make the school," she said. "They're wonderful kids, and I haven't had a day where I haven't enjoyed teaching them."
Mr. Lubawski added that the reason Ms. Natale was such a good candidate for the position was because of the connections she was able to make with students right away.
"I really like her class," sophomore Coretta Granberry said. "She really knows what she is talking about and is very easy to understand."
Ms. Natale's knowledge and her ability to convey it have made their way to students in the yearbook class, too.
"She's working really hard to make our yearbook the best it can possibly be," Priyanka Santikary said. "She cares a lot about her students as well."
Students are not the only people Ms. Natale has left a great impression on—Ms. Masiello said that Ms. Natale also has forged a quick friendship with her White Building neighbor and another first-year faculty member, history teacher Katie Jankun.
"She brings insight and a fresh look to AMSA and is a pleasure to have [here]," Ms. Masiello said.
The only thing missing? Perhaps an AMSA polo team.
Leave a Comment
About the Contributors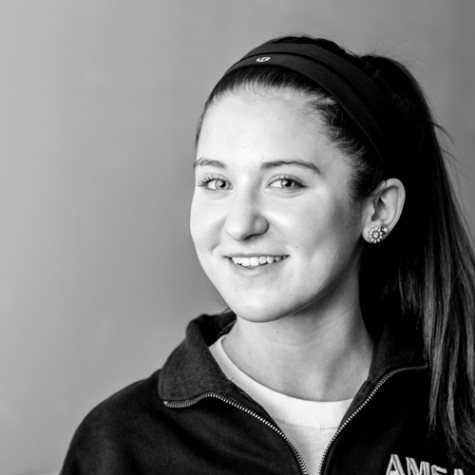 Samantha Peace, Staff Writer
Samantha Peace is a sophomore at AMSA and a first-year writer for The AMSA Voice. Her favorite school subject has always been English, which inspired her...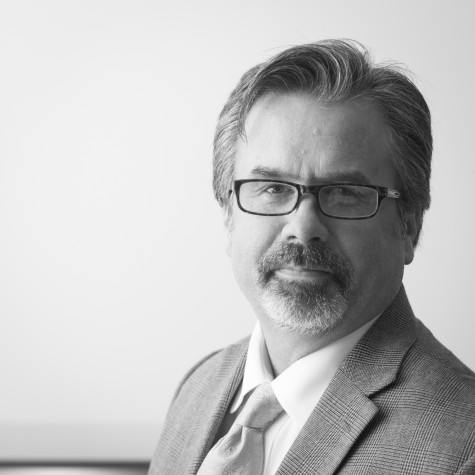 Steven Smyth, Executive editor
Mr. Smyth, an English teacher at AMSA for the past nine years, is The AMSA Voice adviser and executive editor. He currently teaches Journalism, Advanced...