Cheating to get into the college 'side door'
Over the past month, schools across the nation have been sending out their acceptance decisions, leaving most people, specifically high school seniors, on edge. To make the anxiety even worse, federal prosecutors criminally charged 50 people on March 12 for paying bribes, conspiring to cheat on standardized tests, and falsifying athletic information in order to get students into elite American universities, including the University of Southern California, Stanford, and Georgetown.
Some parents even claimed their children had learning disabilities, allowing them extra time on the exams in order for corrupt proctors to tamper with incorrect answers. In most of the cases, according to officials, students had no idea of their parents' involvement.
"This is an extreme, unsubtle, and illegal example of the increasingly common practice of using money to get an edge in the race for a place in an elite university," Christopher Hunt, the owner of College Essay Mentor, which consults university applicants, told The New York Times.  
More than 200 law enforcement agents gathered information in six states. Among the people charged are Hollywood celebrities, such as Lori Loughlin and Felicity Huffman, both of whom were charged with paying large sums of money to the ringleader of the operation, William Singer, and falsifying information.
Ms. Huffman has pleaded guilty and is cooperating with prosecutors and will almost surely avoid serving jail time, but Ms. Loughlin and her husband, Mossimo Giannulli, have pleaded innocent and, if convicted, potentially face a sentence of as much as 40 years. They are accused of paying Mr. Singer $500,000 and falsifying athletic information to gain admission for their two daughters.
It has developed into the nation's largest college admissions prosecution with about $25 million being paid by rich parents to Mr. Singer, according to The New York Times. Mr. Singer is the founder of a college preparatory business called Edge College and Career Network, otherwise known as "The Key."
Mr. Singer used his company for parents to enable their children to cheat on their standardized tests and bribe athletic coaches to gain admission, despite the fact applicants didn't play the sports for which they were "recruited."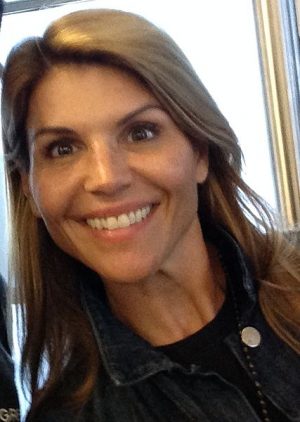 Mr. Singer also arranged for students' SAT and ACT tests to be taken for specific scores, either by a bribing test administrators to correct the tests, or claim students had learning disabilities to gain extra time, during which answers were corrected.
Some parents even hired stand-ins for their children to take the tests in their place.
Prosecutors said that parents were told by Mr. Singer to funnel their money into a fake "charity" account, and the parents were able to claim tax deductions for their "donations," according to the Internal Revenue Service.
On top of falsifying test scores and bribing admission officials, athletic coaches at these prestigious schools were involved in accepting millions of dollars in bribes to recruit students without standout athletic achievements or credentials to gain admission through that door.
Student-athletes at many universities have lower thresholds when it comes to grades and test scores than non-athletes.
Mr. Singer has already pleaded guilty to racketeering, conspiracy, money laundering, conspiracy to defraud the United States, and obstruction of justice in the U.S. District Court in Boston. He confessed he arranged for students' standardized test scores to be falsified and corrected by test administrators in Houston and Los Angeles.
Mr. Singer explained that he discovered a "side door" which absolutely guaranteed student admission into elite schools. This is different from the "front door," through which students get into college on their merits, and the "back door," through which students gain entry after parents donate large sums of money (legally) to schools in hopes of improving chances of admission.
No students or universities involved have been charged.
"The parents are the prime movers of this fraud," Andrew E. Lelling, U.S. attorney for the District of Massachusetts, said during a news conference. "The real victims in this case are the hardworking students [whose spots were taken by] far less qualified students and their families who simply bought their way in."
View Comments(1)
About the Contributor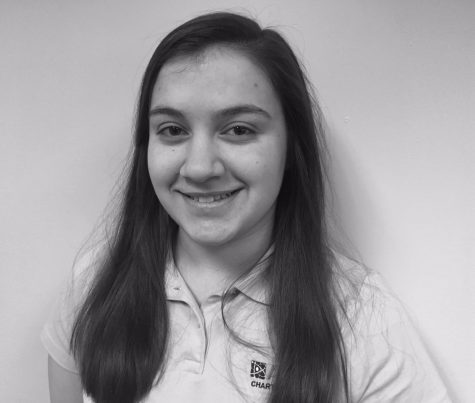 Lillie Zate, Features editor
Lillie is a senior and has been at AMSA since 6th grade. This is her first year writing for the newspaper. She has always had a strong passion for creative...