Dr. Lewis steps down as AMSA executive director
On Feb. 5, students, faculty, and parents received an email that, for many, came as a surprise: AMSA Executive Director Dr. Anders Lewis will step down at the end of the current school year and return solely to his position as chair of the history department.
Starting July 1, current AMSA Principal Ellen Linzey will officially assume the role of executive director, with Dr. Lewis as adviser — although the transition has already taken place, with Mrs. Linzey assuming responsibilities as head of the school.
The decision is Dr. Lewis' own.
"It's for two reasons: One, because I'm a teacher at heart," he said. "History fills my soul and to teach it is a privilege and a joy. To be able to do that each and every day is something I want to return to. The other [reason] is that Mrs. Linzey has been running this school since before I came [into the role]."
Dr. Lewis also mentioned that he is looking forward to being able to spend more time with his family.
When Dr. Lewis initially took the role in 2017, replacing former Executive Director Dr. Joseph McCleary, his goal was to turn the school "back around." This included stemming the tide of teacher turnover and working to broker a new collective bargaining agreement with the faculty's union, which occurred at the end of the last school year.
More important to Dr. Lewis was his goal of treating others with respect.
"When I took this job I told the board, 'I have no idea what I'm doing,' but I knew we would all be able to accomplish anything because we had that respect," he said.
Dr. Lewis and Mrs. Linzey, who, according to the email, worked together on "every facet of student and faculty life at AMSA, from opening the door each morning to incoming students to working with our teachers to create a collective bargaining contract," are excited by the prospect of Mrs. Linzey taking up the role of executive director.
"My goal is to continue the work we already started," Mrs. Linzey said. "To deepen the feelings of community, to refine the processes we've gotten in place. We are still a very young school and have a lot to work on."
Dr. Lewis has every confidence things will continue to run smoothly.
"Everyone in the school is a great team," he said. "There will be a change in titles but our team is in a good place and I'll be very happy to work for Mrs. Linzey."
For Mrs. Linzey, the role of executive director will change slightly: Now that AMSA has been rebuilt internally, it is time to focus on other things.
"A lot of work is community outreach and figuring out what's happening with these buildings," Mrs. Linzey said.
The role of principal, which Ms. Linzey has held for two years, has been filled by former Vice Principal Mike Nawrocki.
The search for a new vice principal is currently underway.
Leave a Comment
About the Contributor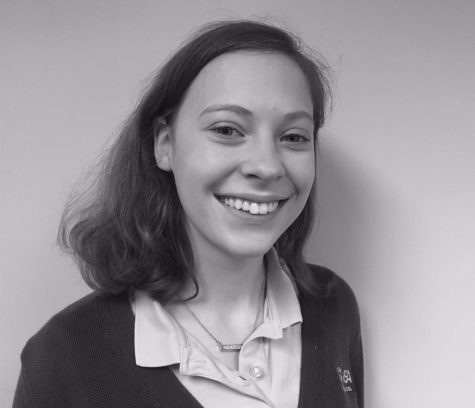 Emma Cohen, Editor in chief
Emma is a senior, returning to The AMSA Voice this year as editor in chief. At AMSA, she is involved in various clubs and organizations, such as AMSA JCL,...