For Marlborough residents, no sibling means no AMSA entry
This year, the number of 6th grade applicants to the AMSA lottery for admission reached a high of 402 students — nearly four times the number of spots available — leading to a seven-page waitlist.
In years past, the list of admitted applications has been a mix of students with and without siblings already at the school. For the class of 2025, 115 students were granted admission.
The lottery system is designed to give preference to students with siblings at AMSA, followed by applicants from the school's core towns. Normally, in the rare instance that a student from the accepted list declines enrollment, a student from the top of the waitlist is able to attend in their place.
On this year's waitlist, however, all of the applicants from Marlborough who do not have a sibling at the school are not being considered for admission. That's 117 students who do not have the chance to attend AMSA– but why?
The answer is marked in bold on the top of the page: "Because the district of Marlborough is projected to exceed relevant Net School Spending caps for school year 2018-2019 (FY19), AMSA must skip over non-sibling students who reside in Marlborough who have applied for enrollment in accordance with 603 CMR 1.05(10)(b)."
This ruling was released on Feb. 23 by the Massachusetts Department of Elementary and Secondary Education.
Parents of non-sibling AMSA applicants from Marlborough were notified of the decision via email shortly after the ruling was issued.
"
If you're in a core town, it's become easier because you aren't competing against the Marlborough kids."
— AMSA Registrar Linda Edwards
It is the result of a cap on the amount of money from the district's net school spending that can be allocated toward charter school tuition payments, which currently cannot exceed 9 percent.
"It was affecting us last year at the end of the lottery, but this year we are at the cap so we can only take siblings," AMSA Registrar Linda Edwards said.
It has always been policy to give siblings first priority for admissions– and this rule does not come from AMSA.
"It is a state regulation for charter schools," Mrs. Edwards said. "Siblings get first preference. Everything is state regulated and they sit [down with] us and tell us what we need to say. We take things straight from the DESE website."  
The limitation has been a boon for families from AMSA's other core towns, nearly all of whom were admitted this year.
"If you're in a core town, it's become easier because you aren't competing against the Marlborough kids," Mrs. Edwards said. "There are only 10 core town students we didn't take in this year. They wouldn't get in if the cap didn't exist this year."
The issue may or may not continue to affect applicants from Marlborough in the future.
"If Marlborough School District drops into the lowest 10 percent performing in the state, then the cap will go up to 18 percent — so we won't know until next February," Mrs. Edwards said.
Leave a Comment
About the Contributor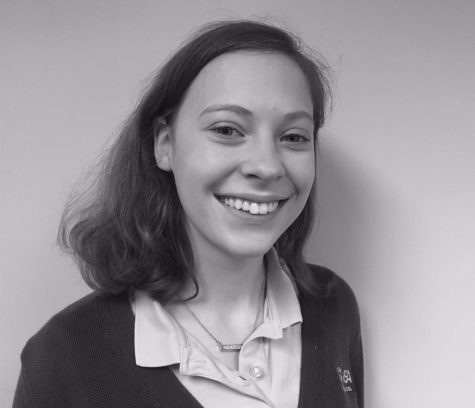 Emma Cohen, Editor in chief
Emma is a senior, returning to The AMSA Voice this year as editor in chief. At AMSA, she is involved in various clubs and organizations, such as AMSA JCL,...