Great Scott! AMSA students return from their futures to dispense advice
It's no secret that the college application process is extremely long and stressful. So how incredible would it be if, as a college student with some experience under your belt, you could hop in a time machine and go back to give your high school self some advice?
That is precisely what AMSA's "Back to the Future" alumni event is all about.
"Back to the Future" was created by administrative assistants Sara Snow, Ann Richards, and Maureen Evans in 2012 as a way to help students learn about the college process from their peers. The idea was to make everything more relatable.
On Jan. 8, a group of more than two dozen AMSA graduates—and current college students—returned to give advice and share stories from their time in college with AMSA's current juniors and seniors.
"It was genuine and caring advice about how to succeed in college," senior Juanita Montoya said.
In the lower school cafeteria, juniors got to ask questions of alumni from AMSA's first two graduating classes. Guidance Department chair Lisa Barooshian also asked the alumni questions and they took turns responding.
This year was the first year that guidance decided to add juniors to the event, as they thought it was important for them to experience it, considering they are beginning the college application process.
Ms. Barooshian said that she loved the concept for the event and noted that it has grown a lot in three years.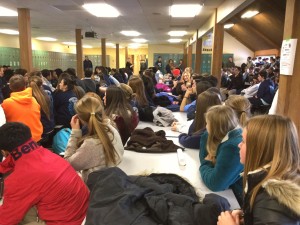 "We used to have about 12 to 15 alumni coming back, now there's about 30," she said.
Like any new endeavor, there are growing pains. Though the response from most juniors interviewed about the event was negative, they offered a lot of advice on how to improve it going forward.
"I felt as though it would have been more beneficial to have students come in that graduated close to our year," Ben Batchelder said. "I didn't learn anything new."
Ben believed that the connection between the AMSA graduates and current students would be stronger if the college students were closer in age. He had trouble connecting with older graduates.
Billy Helenius thought that "it would've been better if the participants were given questions ahead of time so they could've given better answers." This would have allowed their responses to be more thought out and comprehensive.
Ms. Barooshian agreed that it's a work in progress and the only way to improve it is through trial and error. For the future, guidance will work to include more recent graduates in the interaction with juniors.
The portion with the seniors, however, was much more successful—including a first-year addition of having a graduate sit at a table with current seniors to share their experiences in a more personal, relaxed setting, before a more formal group question-and-answer period.
"It was an informative and refreshing experience," senior Paul Langton said.
The response from seniors overall was mostly positive.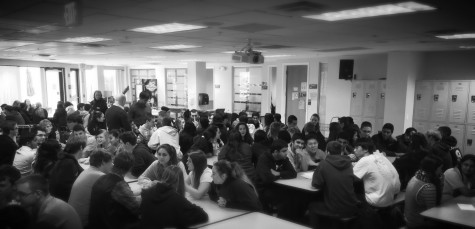 Ashwin Shivashankar called the event "eye-opening" and classmate Sameen Syeda added that it was a "nice experience, but not as helpful as I wanted it to be."
For the most part, it seemed alumni wanted to tell students something they had never heard before.
James Banatoski, a freshman at the University of New Hampshire who plans on majoring in ocean engineering, said that hearing about other people's stories and the mistakes they made in college should be a benefit and he hoped that coming back this year would help students nervous about the process and the college experience.
He shared some practical advice. "Don't room with your best friend," he warned. "They won't be your best friend anymore."
"
You should figure out what works for you."
— Josh Gelberger
James also touched on the importance of balancing academics and social life in college. "You have four years to party; you don't need to do it in the first four months," he said. "You can get stuck in the deep end if you're not careful."
Josh Gelberger, a freshman at Brown University, agreed that it was quite a culture shock to go from AMSA to college and advised students to figure out what's important and what's not. Josh placed an emphasis on prioritizing, such as which class is more important than another at a particular time, and keying on learning techniques that accentuate understanding.
"You should figure out what works for you," Josh said.
Josh noted that he stopped attending his economics class because he figured out that reading from the textbook taught him more than sitting and listening to lectures.
Both Josh and James said that they miss AMSA and Josh added that he especially missed the atmosphere, even those moments when everybody was struggling together, next to each other.
All they needed at the time was a customized DeLorean to take them a year into the future to meet their present selves.
Leave a Comment
About the Contributors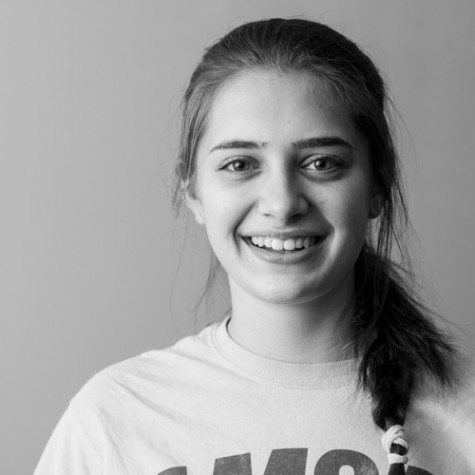 Rebecca Perlin, Senior writer
If you asked Rebecca's friends how they would describe her, they would probably say compassionate. She cares a lot about her friends, and always tries...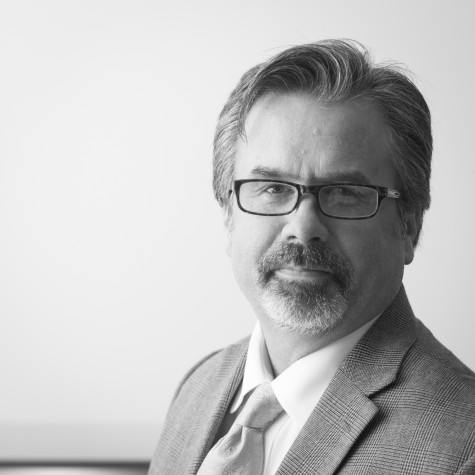 Steven Smyth, Executive editor
Mr. Smyth, an English teacher at AMSA for the past nine years, is The AMSA Voice adviser and executive editor. He currently teaches Journalism, Advanced...